Description
The Deadliest most refined stone hunting points available anywhere, found right here at HuntPrimitive. The Classic Cahokia style points knapped by Builder and Hunter Ryan Gill, are exceptionally refined pieces inspired from the archaeologically significant Cahokia Mounds points.  These are sized, shaped and refined to mirror a highly curated artifact from the site.  Ryan has taken his already extremely deadly and efficient stone hunting points and raised the bar to yet an even higher level of refinement in decreasing drag and increasing performance.
These points are very thin, scary sharp with Ryan's micro-serrated edge, and have the ideal edge and tip geometry for consistent penetration and massive internal hemorrhage. Each point is 7/8″ wide and non-barbed to ensure legality in as many states as possible in accordance with varying arrow tip laws.
These points are a pretty consistently averaging weights around 30-40 grains.
For folks not quite used to hunting and tuning with such light, but historically accurate points, we recommend ordering your HuntPrimitive Rivercane arrows about 10 pounds lighter in spine than the weight of your bow. Practice and tuning should be done with 70 grain field points.  Under-spined arrows and small points tend to make for light fast flying arrows, which is often different than what most modern traditional archers are used to shooting for hunting. We have had exceptional results on deer/hog sized animals with these point/arrow combinations.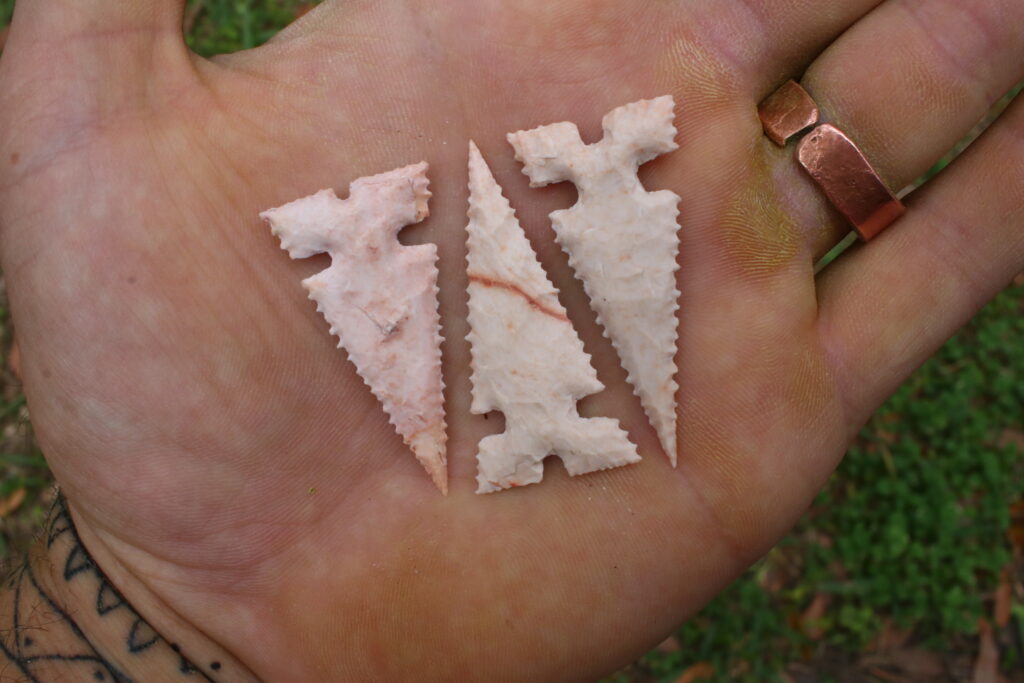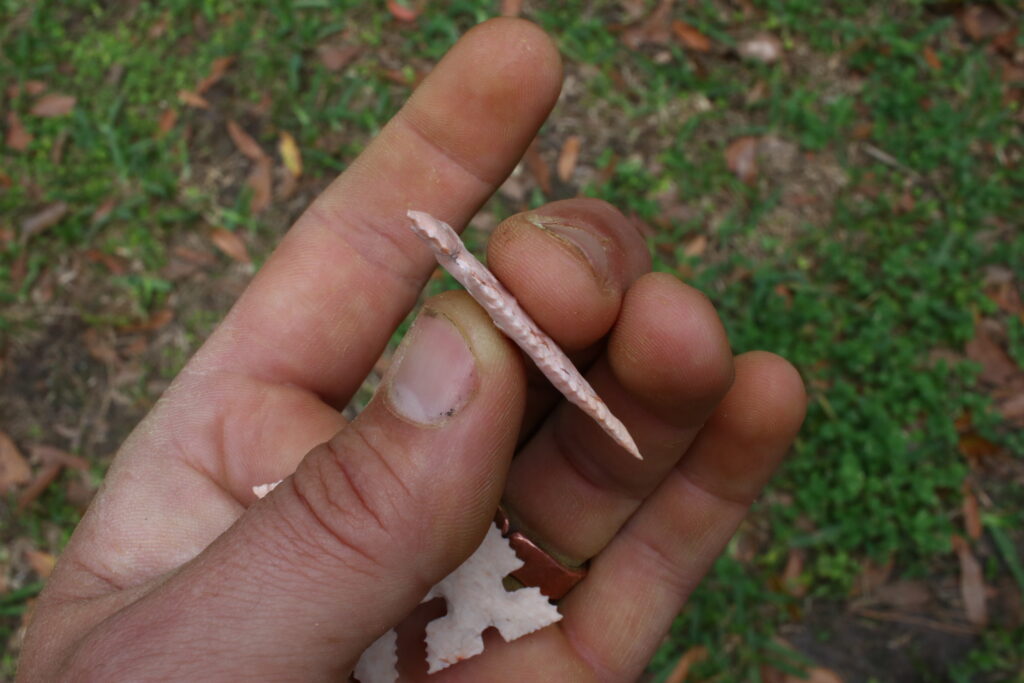 Below is a walk-through on knapping these iconic points.