Description
   The HuntPrimitive College of Primitive Building & Hunting
Specializing in training dedicated enthusiasts and professionals in the survival industry.
HuntPrimitive has trained SERE Instructors for the US Military, Owners and lead instructors for other Survival training programs, Professors and educators at the University level, and is now opening up to enthusiasts on their own personal or professional journey of learning the primitive build & hunt skills.
This step by step course teaches its students skills both how to build primitive hunting implements (bows, arrows, stone points, atlatls), and how to effectively use them to bring down big game animals. Each level is designed to introduce new skills, and hone old ones while the individual grows and develops their skills at home between classes. At the end of the course, you will have been provided all of the knowledge and equipment needed to become a true primitive hunter and have the opportunity to test those skills on a hunt with Ryan Gill.
We have 2 main course selections:  The introductory courses to introduce you to the particular skills from the ground up. Then we have the Master classes for those already with experience, or for those that have completed the intro classes.
The Introductory classes will be instructed by Top level HuntPrimitive Tribe member, Jason Smith.  Jason is a retired Special Forces operator and medic, Retired SERE instructor for the Army, and currently operates his own Forge and Survival business HoboForge & Survival. His lifetime of operating and training the army in both modern and primitive skills over-qualifies him for this job, so you will be getting real training by one of the nation's best! Introductory classes are held near Lillington, North Carolina. Primitive Camping is available. (Meals and amenities not included).
Introductory classes available are as follows:
HuntPrimitive 101- This is purely a fun and relaxing introduction weekend for those that have had little or no exposure to primitive bows, arrows, the atlatl, or flintknapping. At this course you will get to shoot bows, measure your draw length, throw atlatls, learn the basics of flintknapping, and also get some bonus skills like primitive fire making and cordage. A fun experience to get familiar with the process and meet some new friends along the way.  $800 per person
Introductory FlintKnapping- This class is solely focused on flintknapping techniques. You will receive tools and rock and will get great flintknapping instruction both as a group and individually with Jason Smith. The goal of this class it to get you making blades and bifaces by the end of the weekend.  $800 per student
Introductory Arrows/Atlatls- We run these 2 skills together since they are so similar. You have the option to focus primarily on arrow making, atlatl making, or split your time and do both! How you spend your time is up to you and your desired skill set. You will learn the ins and outs of what makes arrows and spear shafts fly great as you work through straightening shafts, fletching, and testing.   $800 per student
Build your First Bow- This class focuses on the basics of primitive bow making. Each student will make their own Eastern Woodlands (Cherokee style) bow which will be theirs to keep. This is a great start to your primitive bow making / hunting journey!    $995. per student
*****Dates for Introductory classes coming out in Early February. If you would like to be on a will-call email list, please email huntprimitive@gmail.com and we will get you on those lists for when dates are published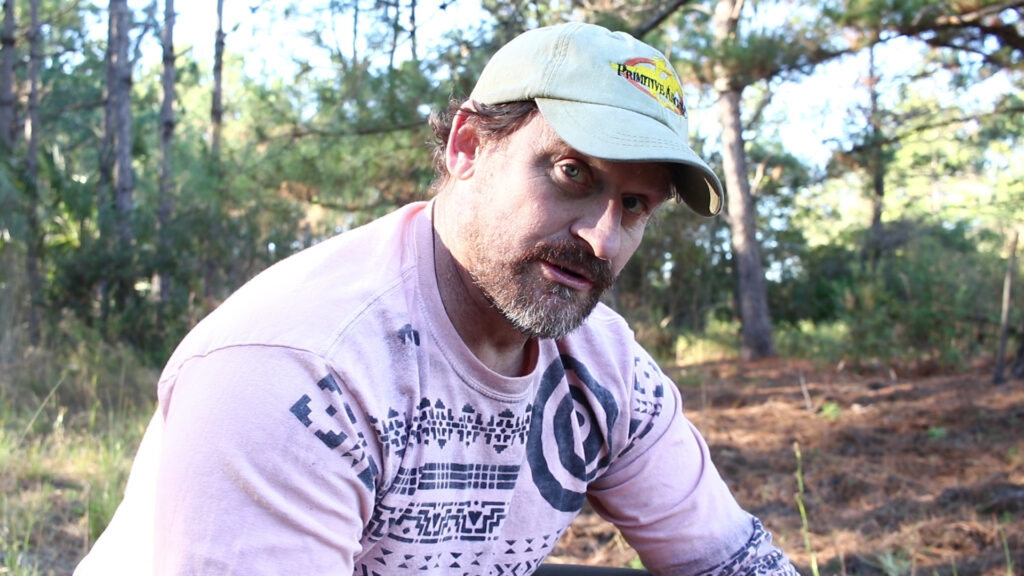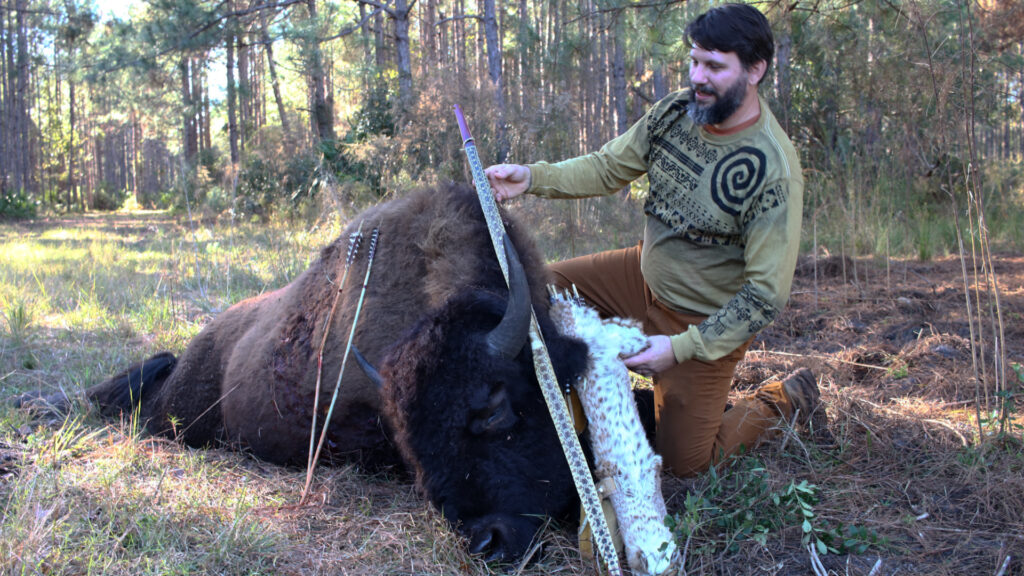 Master Classes will be with Ryan Gill. There are very limited slots available in the Master Classes, only handling 2-4 students per class per year. Master classes are kept small and personal to give the students as much individual facetime as possible to achieve massive growth in a short period of time. Master Classes with Ryan Gill (except the bow class) are held at the Ross Hammock Ranch in Inglis, Florida. The classes include meals and Lodging for 2 nights in a very spacious and comfortable Cypress Lodge. By including meals and lodging, students never have to leave the class location and can focus entirely on the course as well as having a great experience. (Master bow classes are held at Ryan's home shop and do not include meals or lodging but there are nice amenities nearby)
Master Classes available are as follows:
Bow Building Master Class- Make your Best Bow with hands on instruction by Ryan Gill at his home shop. Working with staves of Osage orange, you will learn an exceptional amount about tool usage and proficient bow making and leave with the best hunting bow you will have ever made. This course is for folks that have already made bows before and understand the basic principals but want to take their bow making to a mastery level.  $3400. per student
FlintKnapping Master Class- The goal of this course is to take intermediate to professional quality knappers and turn them into experts at thinning, size replication, and edge prep. The tools and projectiles made in this class are not meant for display case wall hangers. The purpose of this course is to learn to create the sharpest most efficient stone tools and projectiles that will ultimately lead to your hunting success. $3000. per student
Arrows/Atlatls Master Class- Just like the introductory class, you can choose whether to focus on arrows or atlatls, or split your time between both. We will work on testing, tuning, collecting data, hafting stone points and send you home with the deadliest arrows or spear shafts needed for proficient hunting. Arrows and hafting points is where many aspiring primitive hunters fall short in their goals of primitive building and hunting. Poorly crafted projectiles are the leading cause of animal loss or penetrative failure. This class will solve all of those issues and send you home with the gear and knowledge to penetrate animals as large as bison! $3000. per student
The HUNT! – This hunt for wild hogs in the swamps of Inglis Florida will be a hunt to remember. Splitting your time between ambush hunting and spot and stalk hunts with Ryan Gill, you will learn quite a bit about how to get close to animals or set up for the perfect shot. This is where you get to put all of your learned experiences to the ultimate test. You may also end up on the HuntPrimitive YouTube channel! We get many requests to do primitive hunts with Ryan Gill and this is the best opportunity we can offer. Great meals, great lodging, great hunting, and great memories. You don't necessarily have to take the courses to participate in these hunts but they are highly recommended if you wish to have the greatest chance of success. For those interested in just booking the hunting course, we are only offering these opportunities to Primitive and Traditional bow/atlatl hunters (sorry, no compounds, crossbows or rifle hunters). These hunts include 2 meat hogs or 1 trophy boar in the price. Additional animals can be paid for separately if needed.  $3400. per person.
Master Classes are currently on a will-call basis. If you are interested in Taking 1 or more Master classes, email us at HuntPrimitive@gmail.com to get on a will-call list. When the classes are scheduled we will reach out on a first come first serve basis.
Introductory Classes are booked right here at HuntPrimitive.com website. Make sure your contact information (email and phone number) are correct so we can contact you in case of a change in plans. Booked classes are non-refundable, but may be rescheduled to a later date so long as the re-scheduling occurs 1 month before the class date so we have time to fill the opened class spot.