Description
When they say "Everything is Bigger in Texas" The Pedernales style Points are no exception.
Pedernales points, made from the Pedernales rock is serious sized atlatl point ready to drop game fast with a big gnarly hole and severe hemorrhage from the Scary Sharp serrations that Ryan Gill/HuntPrimitive is famous for.  The Pedernales point/blade is a locally evolved version of the Dalton point, similar to that used for points and blades in the "Hunting the Ancient Bison" Documentary. These are great choices for big hunting points, authentically sized and styled display pieces, and can also be used to construct your own version of our Bison Skinner knives.  At check out drop a note if you plan on using it as a point or a blade an we will adjust the tip accordingly.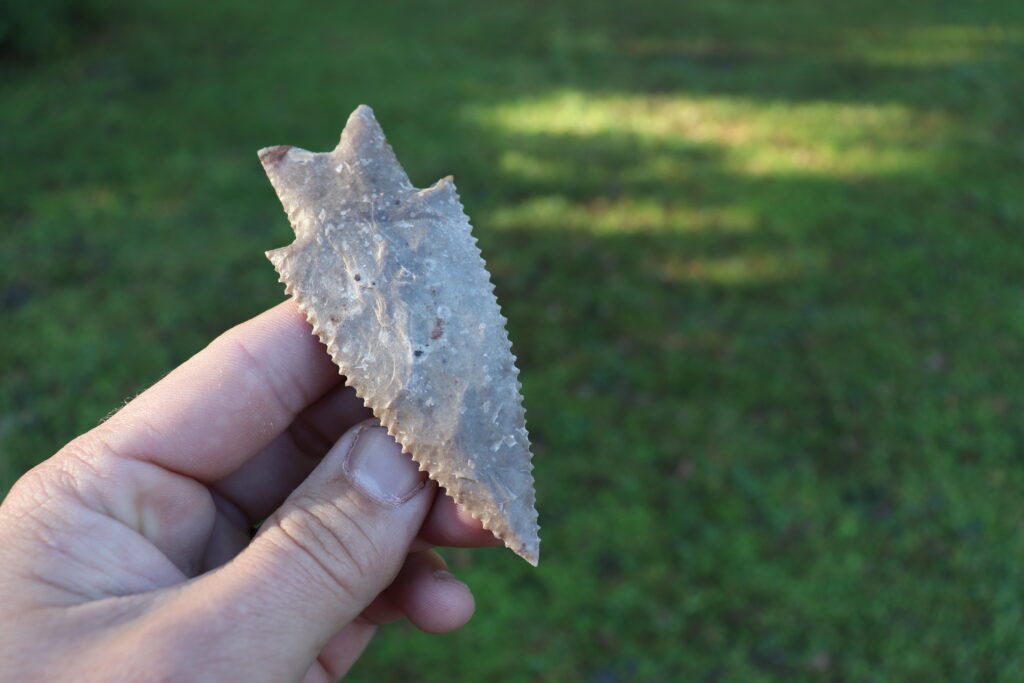 Pictured below from left to right: A lithic cast of an orginal pedernales artifact, A Pedernales knapped by Ryan Gill, and on the far right is a broken artifact of a Pedernales.