Description
While the Starter Atlatl set is a good set for tinkering around and learning the basic mechanics of the atlatl, This Pro Hunter set is about the only set you could ever need unless you want to add additional spears or foreshafts. The specifications of this set are the same as the ones seen in my Pig and Sheep hunting videos, and very similar to the Alligator and Bison hunt videos with minor changes. This set is perfect for hunting everything from rabbits to large game. They are made from heat straightened Rivercane, Fletched with wild turkey feathers, and come with replaceable foreshafts for both target and big game hunting. Including the foreshaft, the spears typically measure roughly 8 1/2 feet long. The long length increases projectile weight for necessary penetration and stability in flight.
Each set comes with 2 spears, 2 practice foreshafts, 2 stone tipped hunting foreshafts with your choice of Bolen or Dalton style points, and a hardwood spear thrower.  This is unequivocally the best hunting atlatl set available with undeniable proven results illustrated by Ryan Gill.
*Some assembly required. Due to their extra long length, In order to ship these, they are sawn in half and come with wooden plugs to reassemble. Simply align the colored lines and glue them together and allow overnight dry time. (Glue not included. I recommend any wood glue). Wood and cane also expand and contract in different environments, so never force a foreshaft into the socket as it may become stuck. Some light sanding of the foreshaft may be required for proper fitment, however we strive to make this a very user friendly set and comes pre-fit.
Dalton Style shown below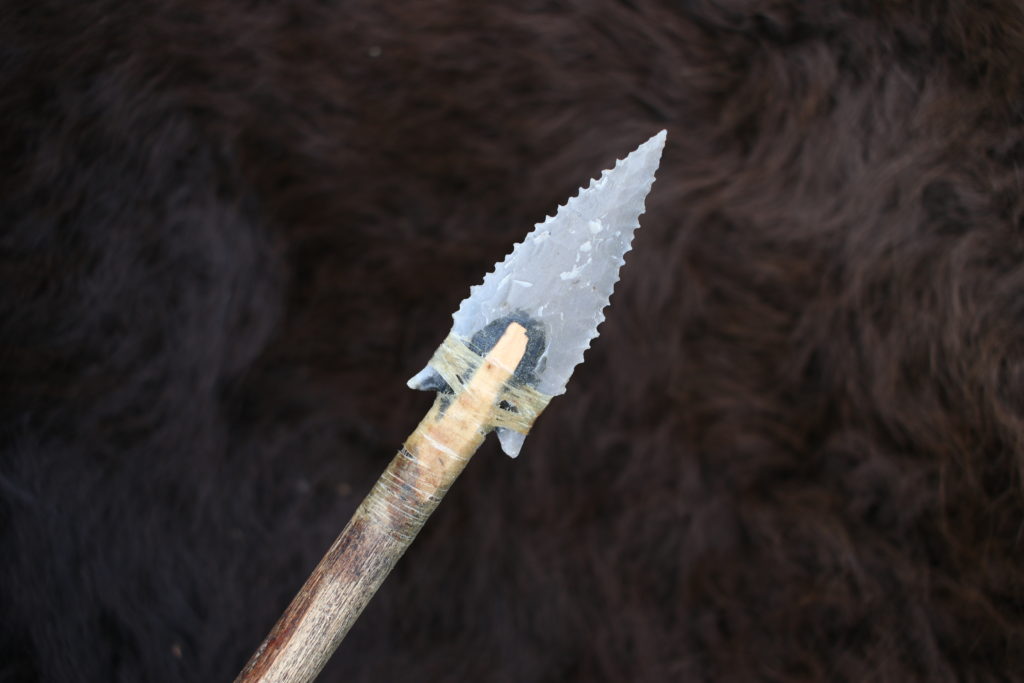 Bolen Style shown below.