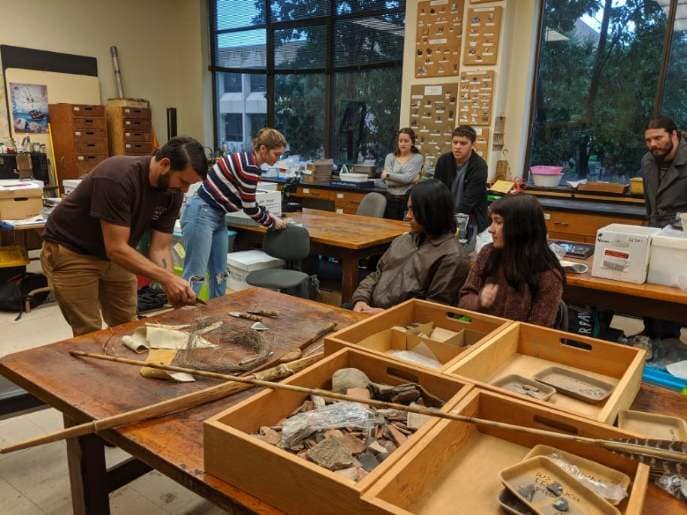 So you want to be an archaeologist???
Look below to see more pictures From the experimental course we put on for the senior class at UT Chattanooga.
PhD Morgan Smith (you may recognize from our atlatl bison documentary) was hired as a professor at UTC because of his intense hands on work and experience in both excavation and experimentation under renowned Dr Waters at Texas A&M.

Morgan has been tasked with building a significant program in prehistory anthropology/archaeology. He is no stranger to getting permits and grants to get things done in underwater and terrestrial excavation. Morgan and I also work very closely in teaching the re-creation and experimental archaeology aspect. I will likely be continuing to teaching there yearly in between lending my building and hunting experience to publishable experiments.
Long story short, if you or a family member is interested in going to school for anthropology or archaeology, take it from me that UT Chattanooga is a major up and coming program, especially with how much hands on student lab work that Morgan brings to the department.