Description
The HuntPrimitive Hunter Atlatl set is a scaled up version of the Starter Atlatl set and suited for hunting Deer/wild hog sized game animals. These are the best serious hunting/contextual atlatl sets available, based on success from real hunts as seen on the HuntPrimitive YouTube Channel.
The Rivercane main shaft is approximately 7′ long and includes an additional removable foreshaft system to easily switch between practice pointed foreshafts and Stone hunting pointed foreshafts when you are ready to hunt, and easily switched back again, always preserving your stone points for the hunt.  There is approx. 1 foot of exposed foreshaft to bring the full spear length to about 8′ long, carrying a sufficient stiffness and weight for real hunting application. It is Atlatl sets just like these that Ryan Gill uses to hunt and kill big game with in the featured HuntPrimitive films.
The standard Walnut thrower component of the atlatl system is longer than the the starter atlatl, and is built to balance the longer/heavier Hunting spears.  The back side of the walnut  thrower is flat for the easy addition of a bannerstone if you should ever need or desire the use of one (Although banner stones are not required with these sets).
The new upgraded Osage Woomera style throwers fit perfectly with our hunting spears. Each one is hand carved from a stave of osage orange wood, and feature a woomera inspired scooped body. This allows for very fast loading of the spears especially while on the run! The hand scooped centers can also be used for scooping water or dirt, mixing paint or glue, or even used as a long dinner plate for hunting in the bush. (these throwers do not accept bannerstones)
These kits are available in 2 or 3 spear sets, and with or without the addition of stone hunting pointed foreshafts. They do come with a practice pointed foreshaft per spear, so no need to order those separately.  Additional  or replacement foreshafts can be purchased by clicking here.
*If you choose to order with stone points, you can specify in the notes at checkout of you would prefer corner notch, Dalton, or Paleo style points
(Pictured below with the HuntPrimitive Hunter Atlatl 2 spear set)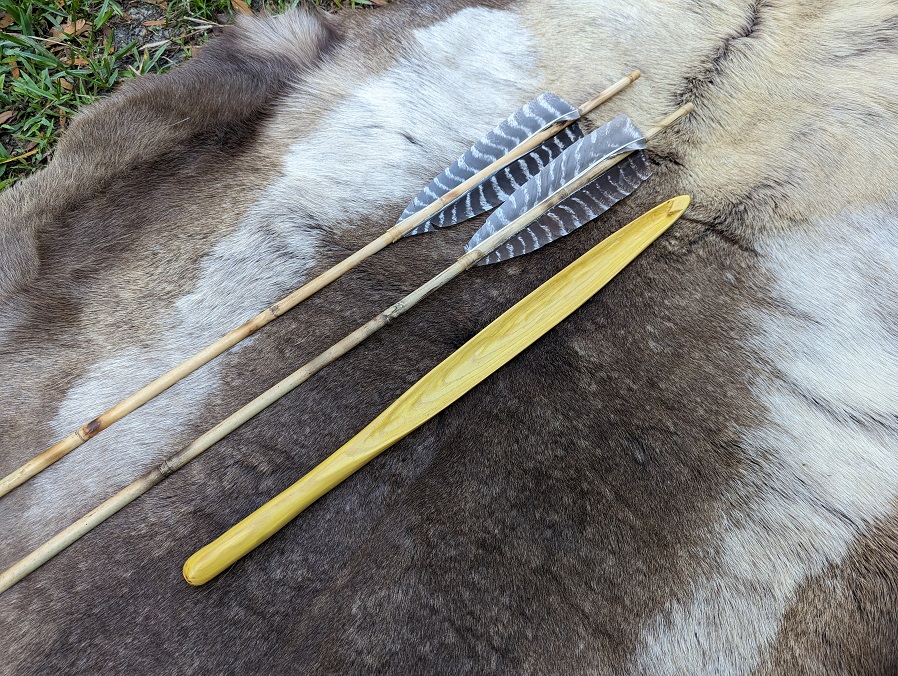 Shown Above with upgraded Osage Woomera style thrower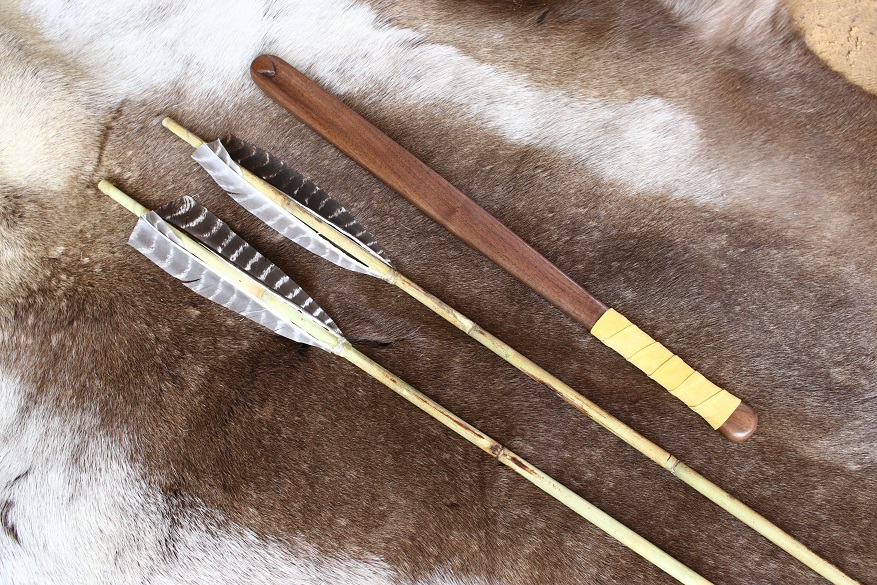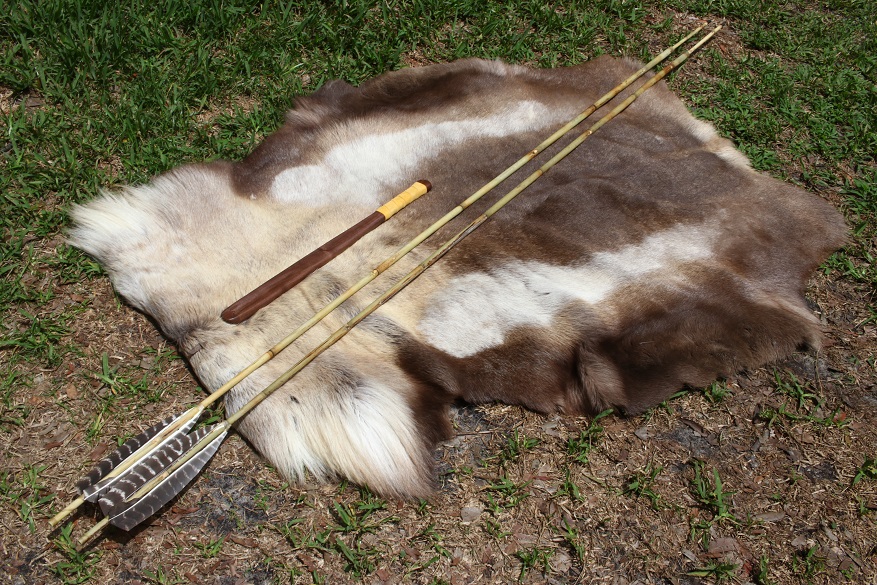 You can specify at checkout in the notes section if you would prefer (left to right) Corner Notch, Dalton, or Paleo