Description
We have the original Bison skinner, the larger Mammoth skinner, and now it's time to really fancy it up with the Walnut handled Deer Skinner Stone Knives. This is a medium sized stone knife with 2 cutting edges, hafted with real pitch and sinew into a classy walnut handle.  Each knife can be ordered with a sheath as shown below, custom fit to the knife.  Rock choices range from black obsidian, red & black obsidian, and light chert/coral, Grey/Brown chert, or colorful coral.  These blades are loosely based off the late archaic/woodland Copena style blades. These are made to use and look fantastic doing the job! 
from left to right: Black Obsidian, Red/Black Obsidian, Grey/Brown chert, Light coral/chert, colorful coral (colors vary quite a bit especially in the colorful coral than can range from pinks, orange, blue specs, white streaks, and blades with beautiful fossilized polyps.  Each one is unique. No matter the rock choice, you'll love your new Deer Skinner.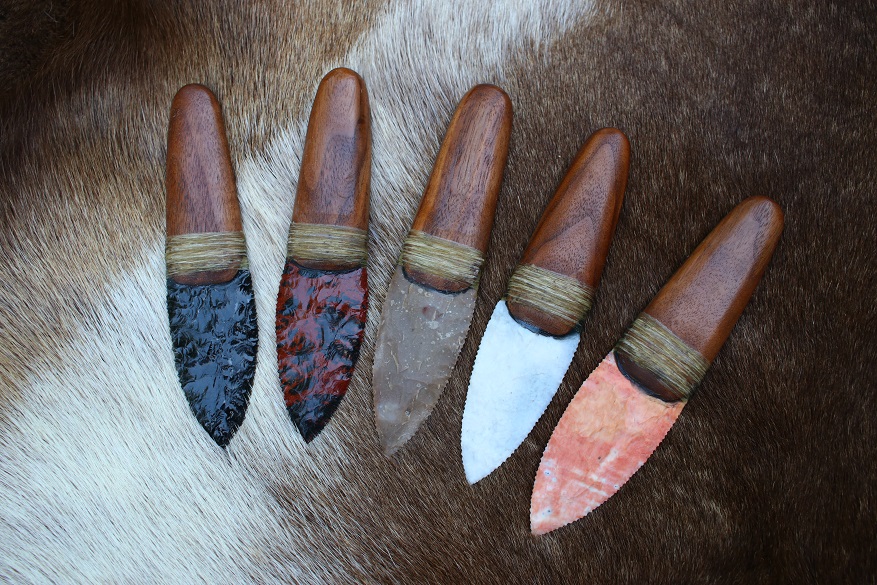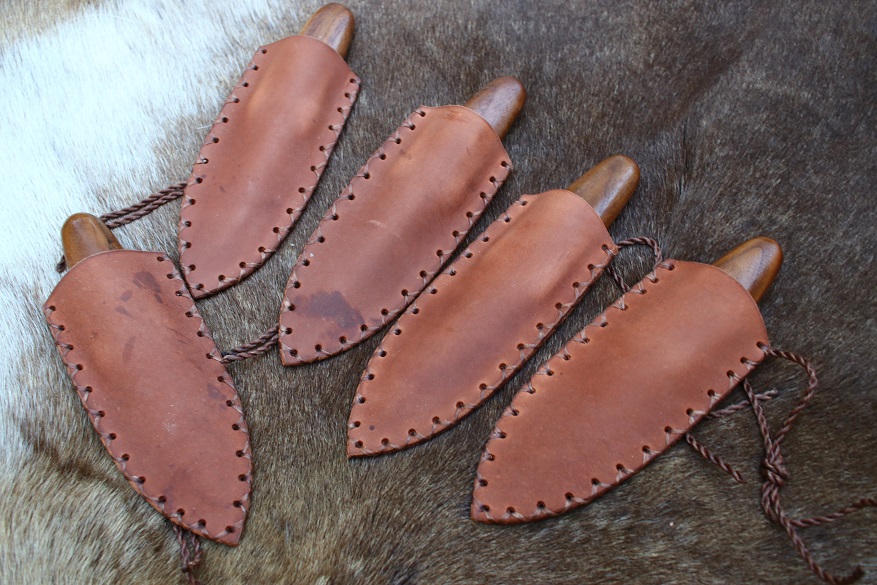 Watch these Deer Skinner Stone Knives in action in this video!
Skinning a Deer with a Stone Knife – YouTube
As shown, Our HuntPrimitive Deer Skinner Stone Knives are top of the functional knives with a classic look and feel. They are meticulously built to have great flow from the scary sharp blade to the black walnut handle. The real pitch glue offers a stable joint that can also be reheated and reset in case the blade should come loose during hard use. The double cutting edges allow for optimum use before requiring sharpening. Sharpening is made easy as shown in This Video. 
These knives are commonly seen throughout our hunting videos on the HuntPrimitive YouTube channel.  If we had our way, we would make sure everyone got to experience the fun and efficiency of a well crafted stone knife. ~Happy Adventuring