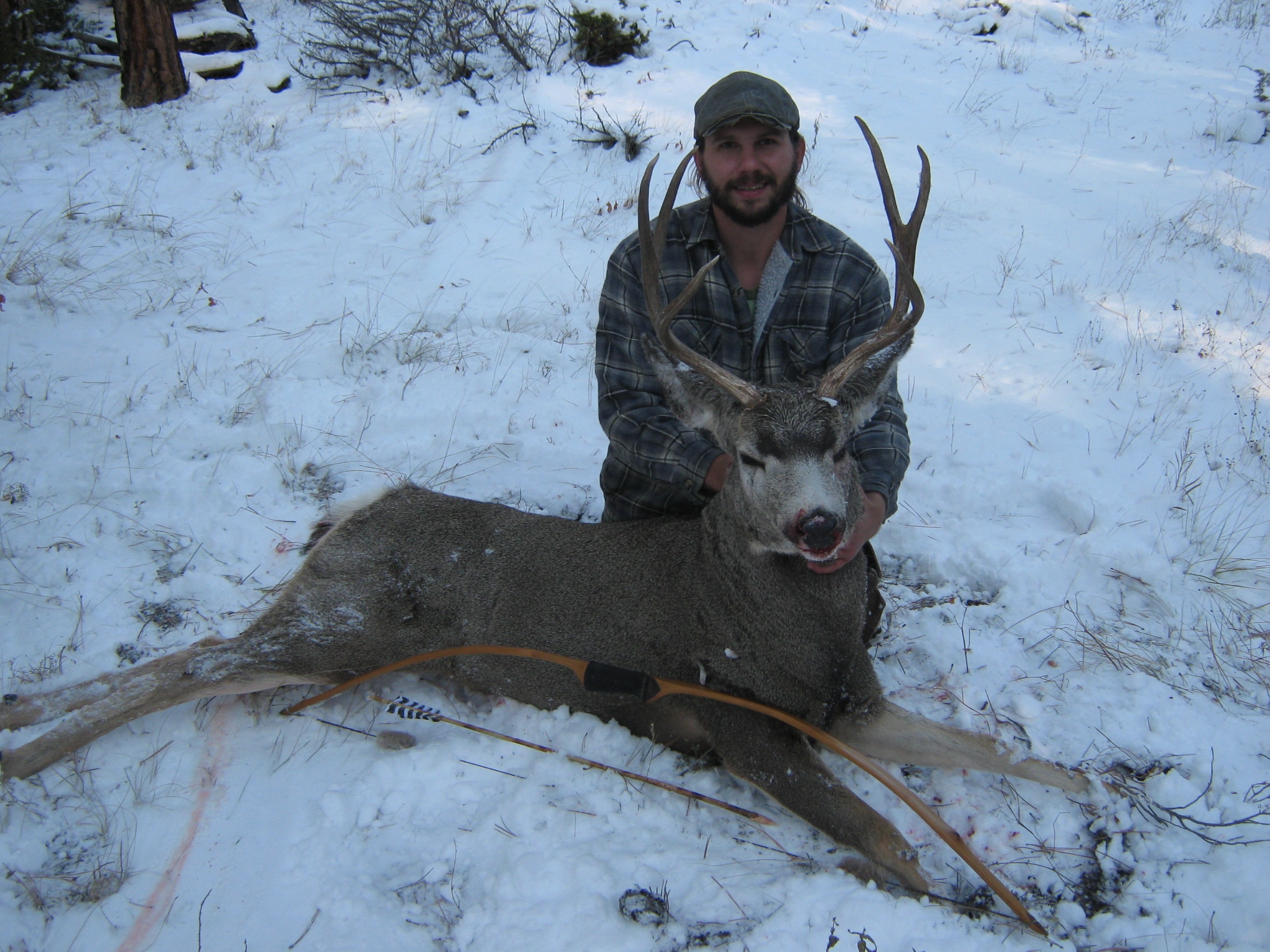 Hi,  Welcome to My Primitive Archery Website dedicated to primitive archery and hunting.
     My name is Ryan Gill also known on various primitive and traditional archery sites as Twistedlimbs, Named for the character selfbows I enjoy making and hunting with.  Everything I offer on this site has been field tested by myself and other primitive archers to ensure quality hunting products. I am constantly testing and refining my gear to make the best primitive equipment possible.
I have studied history and theory in various sectors of the ancient world to re-create and improve upon the aboriginal "tools of the trade". From flint knapping to bowyering, I have done my best to resurrect the original skills and add a modern twist to appeal to the "modern" primitive archer. So browse my site and find the gear that suits your needs, and if you don't see it,  ask!  I am never too busy for custom orders. After all you are here for something original! What I guarantee you will find is a plethora of primitive bows, knapped arrowheads chipped from flint, chert, and obsidian. Matched sets of river cane and bamboo arrows, fur quivers,  atlatls, and just about everything you could dream up to be success in your own primitive hunts.
​You may also come to recognize me from not only my ever growing youtube primitive hunting videos, but I also write many articles each year for Primitive Archer Magazine and videos for  Wide Open Spaces.  I have also received my own primitive hunting column in Primitive Archer Magazine. So hopefully you will become a follower of my works if you are not one already!