Description
You can learn to make your own blades and points with just this simple beginners Flint Knapping tool kit, or plan for the future and pick up the Deluxe Kit with the notching flaker and "Little Rascal" 1/2″ bopper as seen in the beginners video linked below. Aside from a few special circumstances, all the blades and hunting points I make are with flint knapping tools just like these.
The basic kit includes 2 different size boppers, and 1 flaker and abrader. The kit also comes with a leather pad to fold and help cushion your leg. If you are going to order extras of anything, I would recommend an extra pressure flaker or 2, but even one should last you quite a while as you can trim some of the wood back as it shortens. I do recommend pounding your flaker back into a point instead of grinding or filing. This will make it harder and last longer as well.
-The Deluxe flint knapping kit includes everything in the Starter kit, but also includes a notching tool and a "Little Rascal" 1/2″ bopper for micro percussion as seen in my Beginners FlintKnapping video linked at the bottom of the page.
-New* Mastery flint knapping kits Include the new Indirect Percussion stick (mallet not included), New Micro-Flaker, 1-pressure flaker, 1 notching flaker, 2 Boppers, 1-Little Rascal bopper,  Abrader, and knapping pad.
-Starter kit includes everything in the picture. 2 bobbers, 1 flaker, 1 abrader, and 1 piece of leather.  Individual tools may also be ordered. (Leather pads not sold separately.)
If you are looking for tool & rock combo kits, this link will take you to that page. Happy knapping!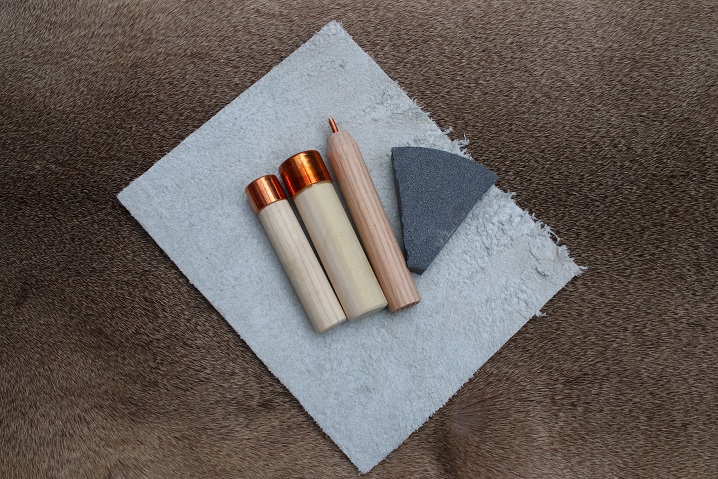 The Deluxe kit includes everything shown below. 3 boppers, notch flaker, pressure flaker, abrader, and leather pad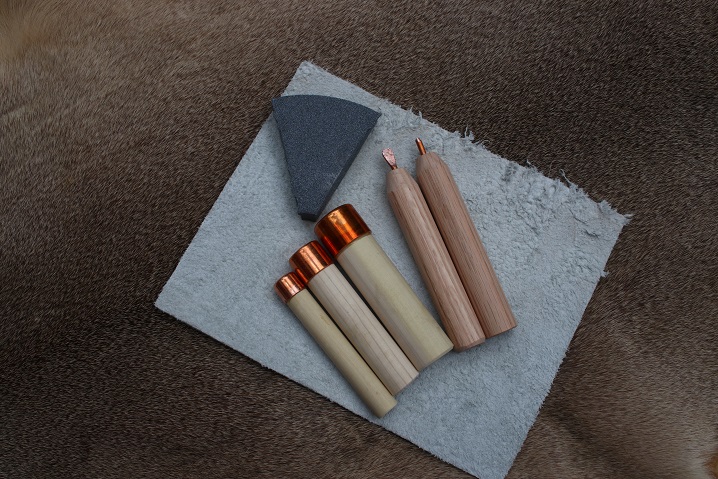 New Mastery Kit shown below.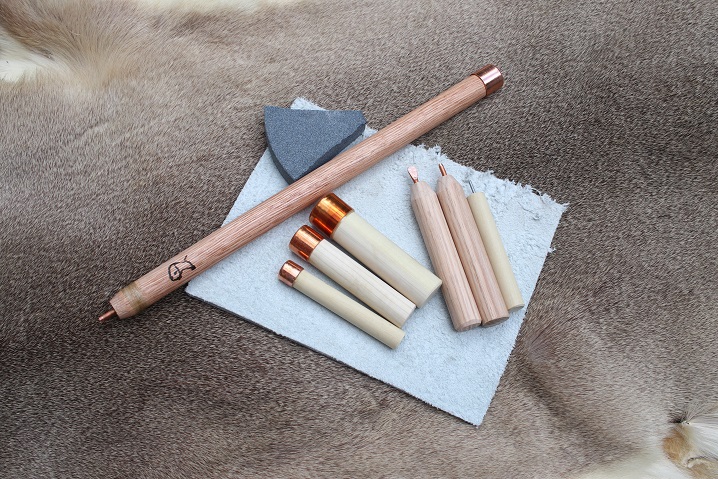 You can watch my Beginner's Knapping video by clicking the link below. It has helped thousands of new and seasoned knappers begin or polish their knapping skills. We use these very same flint knapping tools right here in this video!
How to make an arrowhead . An intensive breakdown for beginner Flint Knappers – YouTube