If you would like to be featured here as well, email us your successfull big game hunting photos using HuntPrimitive Gear to HuntPrimitive@gmail.com . Make sure they are nice, tasteful pictures!
Phillip  Liebel  with a Bison he took with a single Stone pointed cane arrow & 60# Osage bow.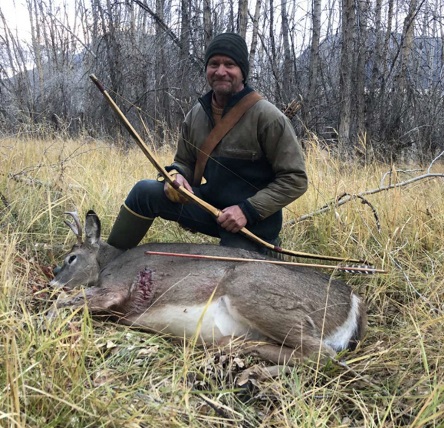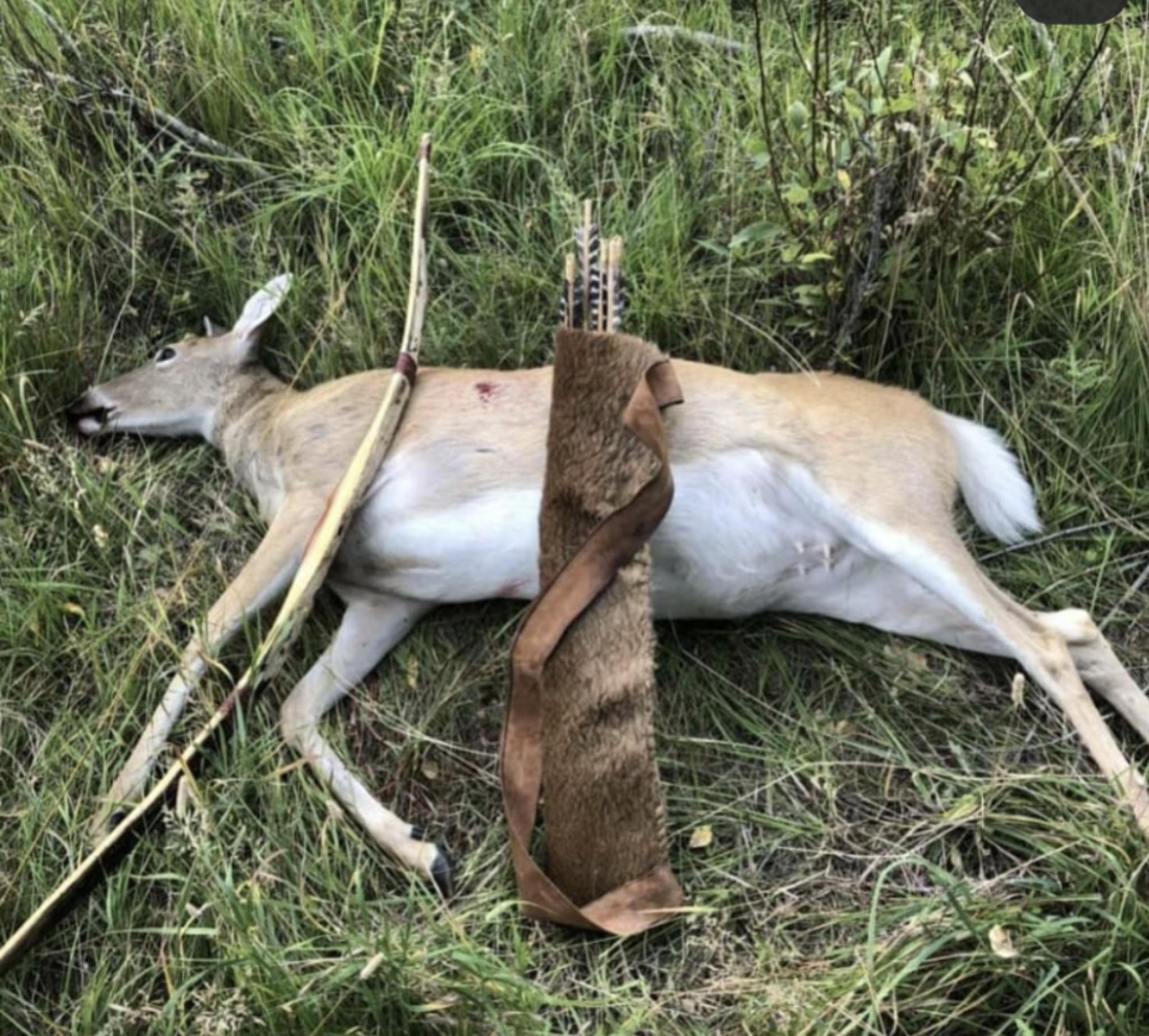 Greg Hertel is another one of our repeat success story customers shooting HuntPrimitive Scary Sharp Stone points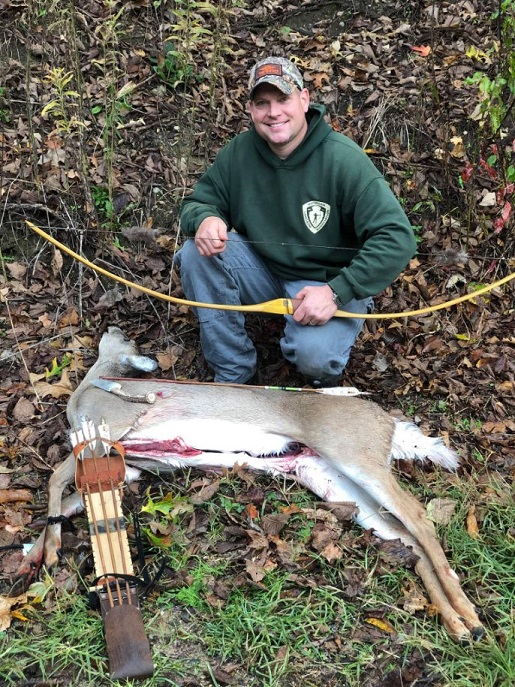 Craig Ziencina is at it again in 2021 finding success with HuntPrimitive Scary Sharp stone points and he dressed the deer out using a HuntPrimitive Stone knife as well!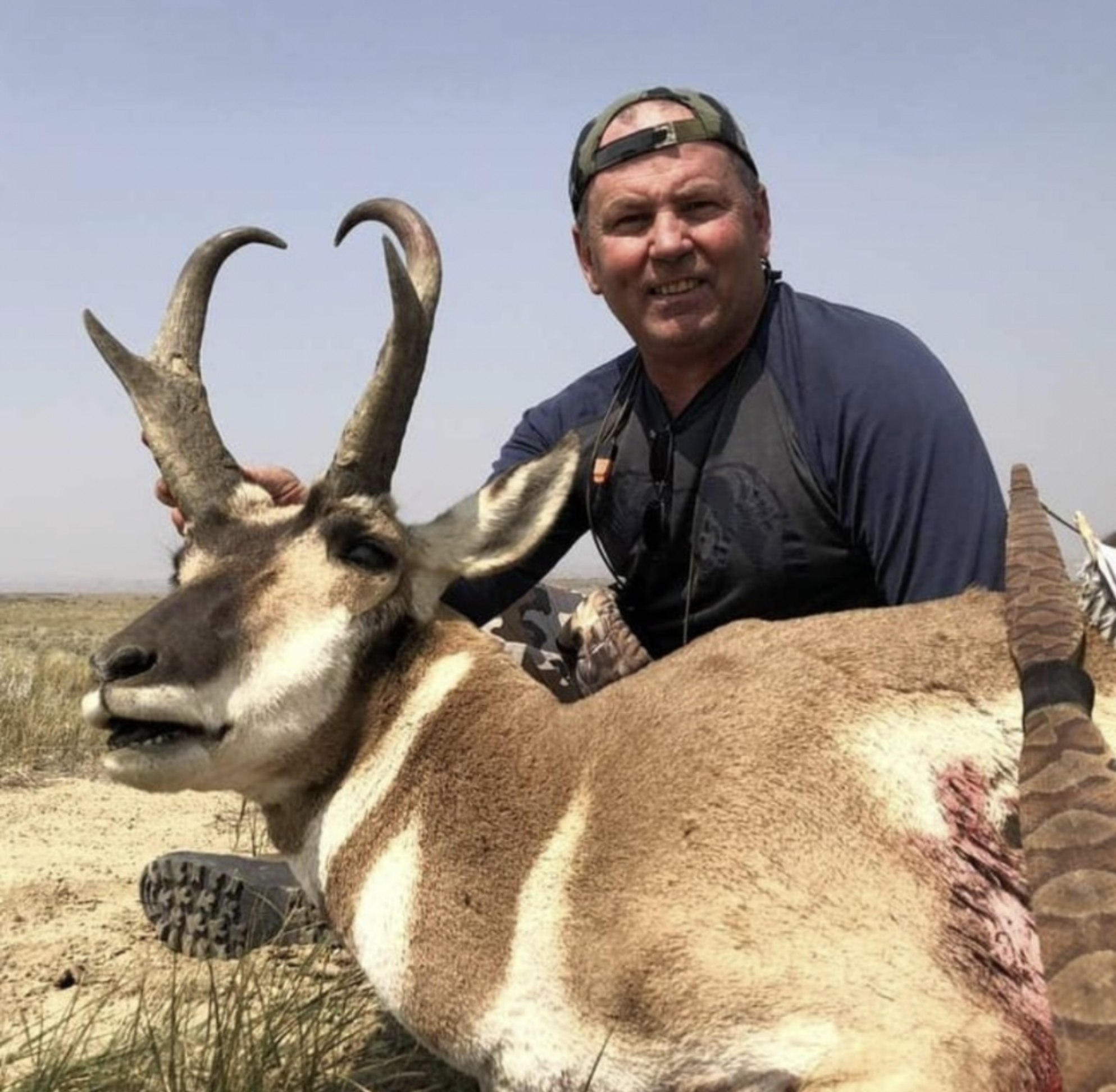 Tavis Rogers doing some speed goat hunting and finding success on a tough animal to hunt, and a nice buck as well!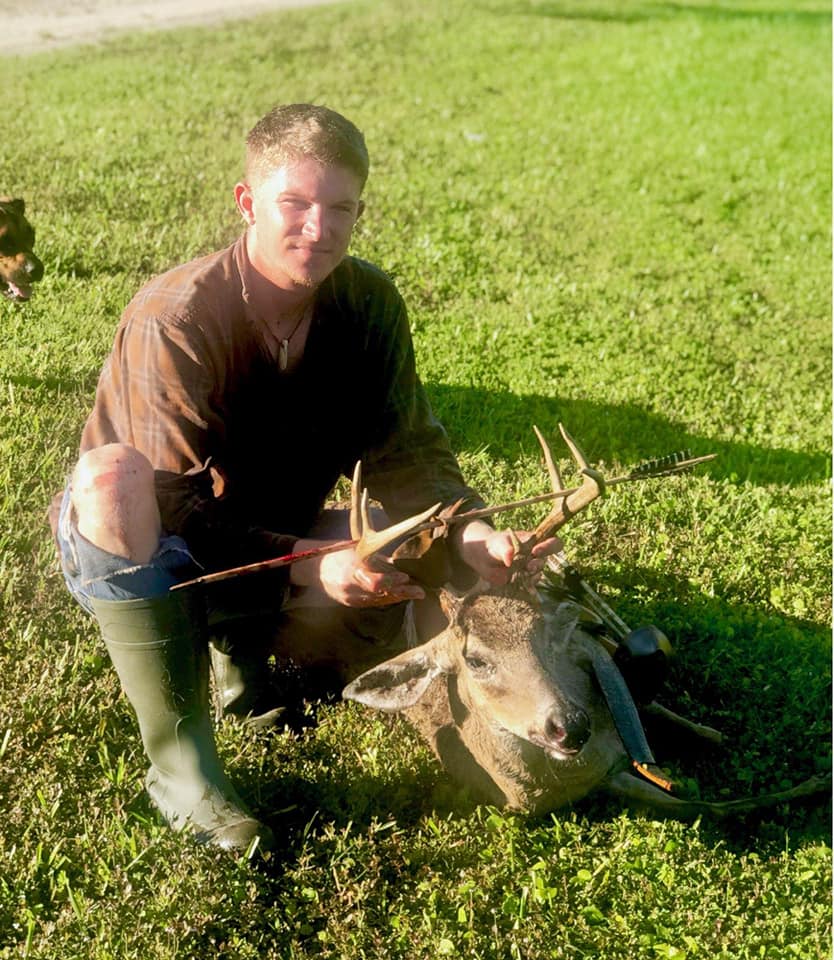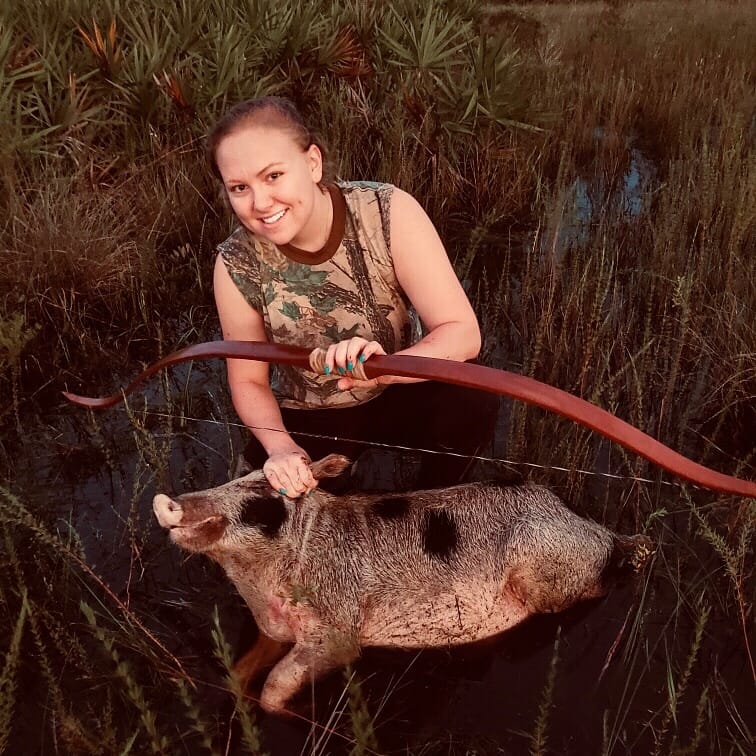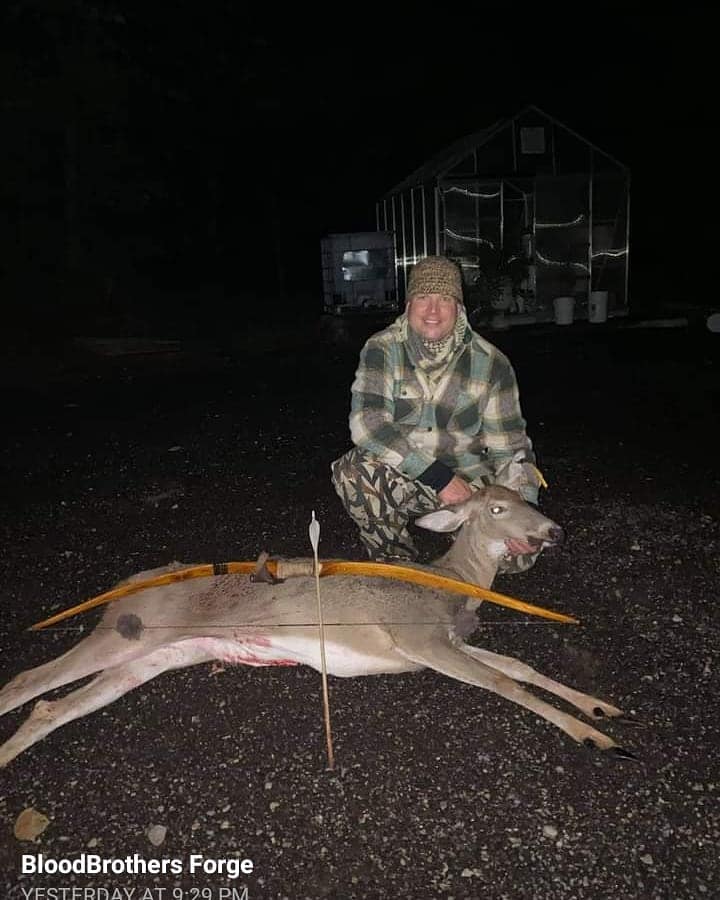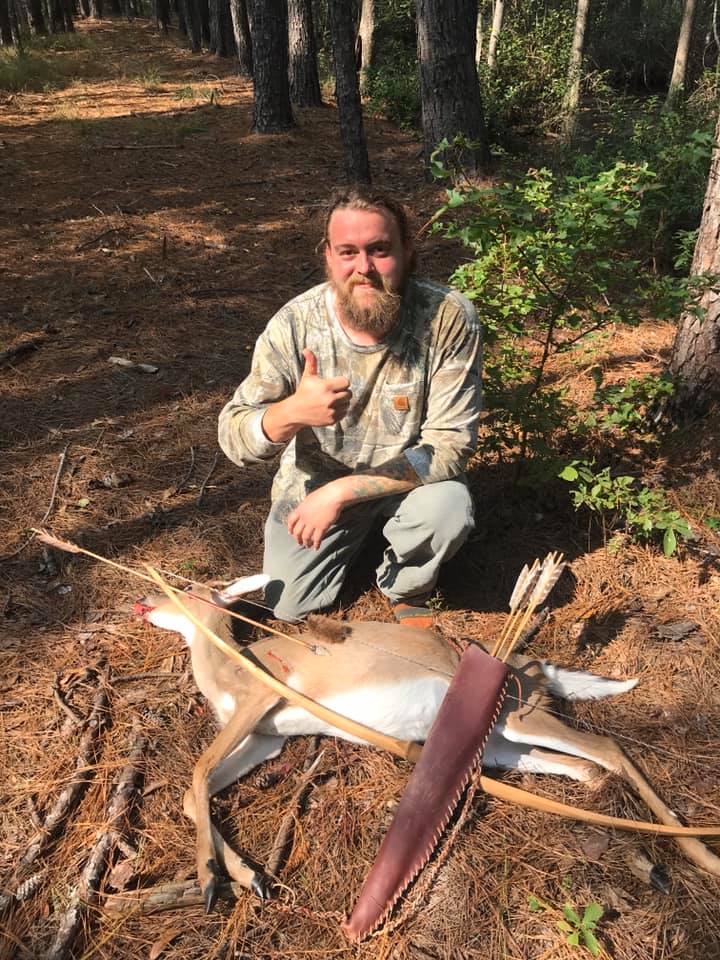 Above:  Craig Ziecina with another nice doe taken with a HuntPrimitive Stone Point, and Colby Penegar with his first stone point kill using a HuntPrimitive Bow.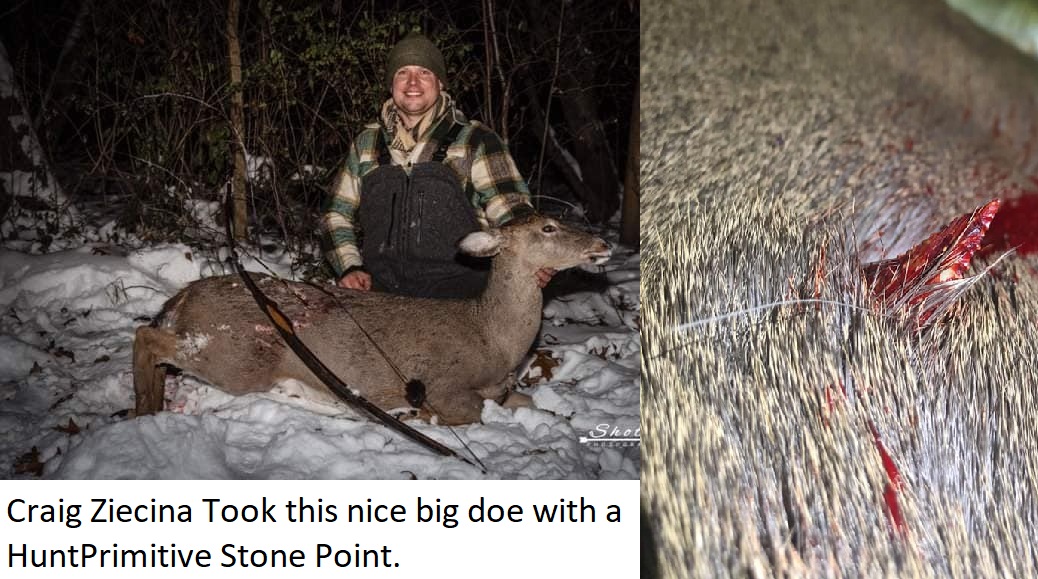 Above and Below, Hogs and Deer taken by Vastin and Sarah Hall of the HuntPrimtive Tribe. Selfbows, cane arrows and stone points By HuntPrimitive
Shelton Fitzgerald pictured below with a nice Ram and Buck taken with his own bow and HuntPrimitive Stone points