Description
Ahhh, The Osage Orange Hunter. Named after the amber color of the aged osage-orange wood (Maclura Pomifera). This is the bow to have if you are a serious primitive hunter or archer that is used to the creature comforts of more modern traditional bows. The Orange Hunter features a contoured handle with an arrow shelf, your choice of  tip overlays, a great tiller shape and a fast flight/8125 string complete with fur silencers. The tips are reflexed gently to make a smoother drawing, faster shooting bow. This is the "traditional archer's" selfbow.
          Osage orange (Maclura Pomifera) is considered by most the be "THE BEST" selfbow wood available. it hits hard, its resistant to string follow.   Osage orange is the way to go if your looking for a serious selfbow. There is a reason the most commonly shot selfbow is made of Osage… enough said! As with all selfbows, These bows are made out of only fully cured staves, not milled lumber. Each bow has its own unique characteristics and it is common for selfbows to carry small knots and slight twists. No two are exactly alike!
            NOTE: Draw length is extremely important for the safety of you and your bow.
Fast flight/8125 high performance strings (included) are only suitable for bows built with tip overlays. Bows ordered without tip overlays will be fit with and require dacron strings only.
Built to the highest standard in old world craftsmanship, Bows built by Ryan Gill come with the guarantee to be the longest lasting, best performing contextual bows available in the world. They are backed by a 5 year replacement warranty and a free-repairs warranty for life. (more warranty information here) Ryan's commitment to the craft is second to none and those that would like to learn more about Ryan as a Bowyer can click this link and read more about the unwavering dedication to being the BEST in the world.
Shown Below with DiamondBack skins, antler tips and a Brown Beavertail handle wrap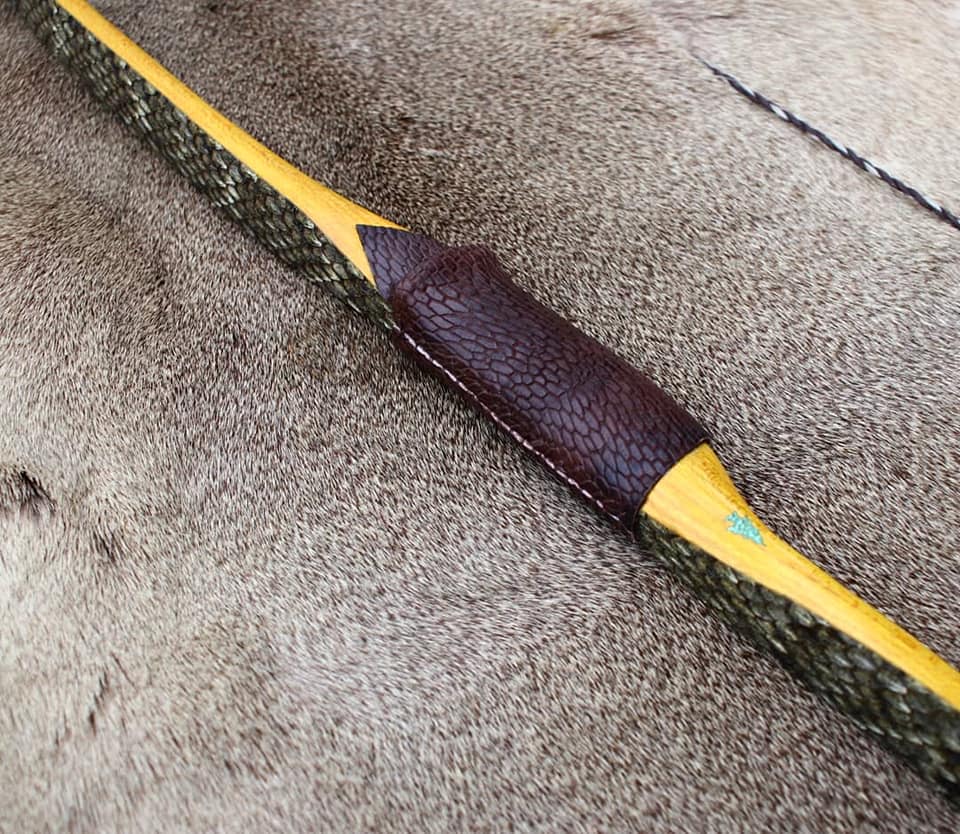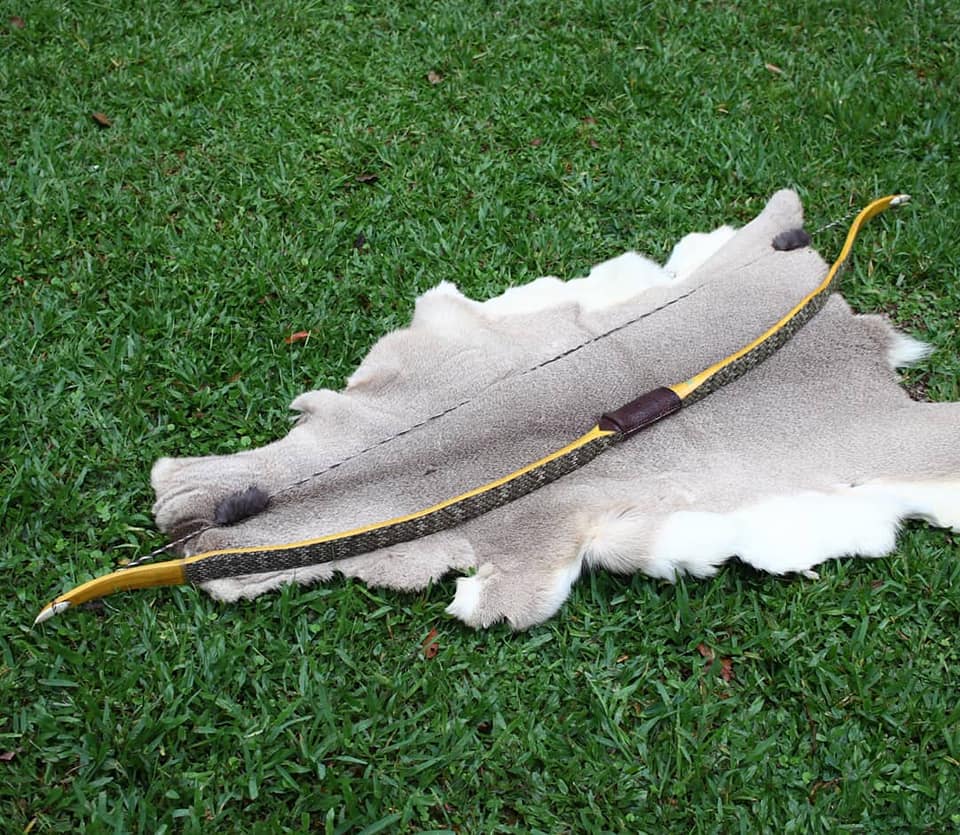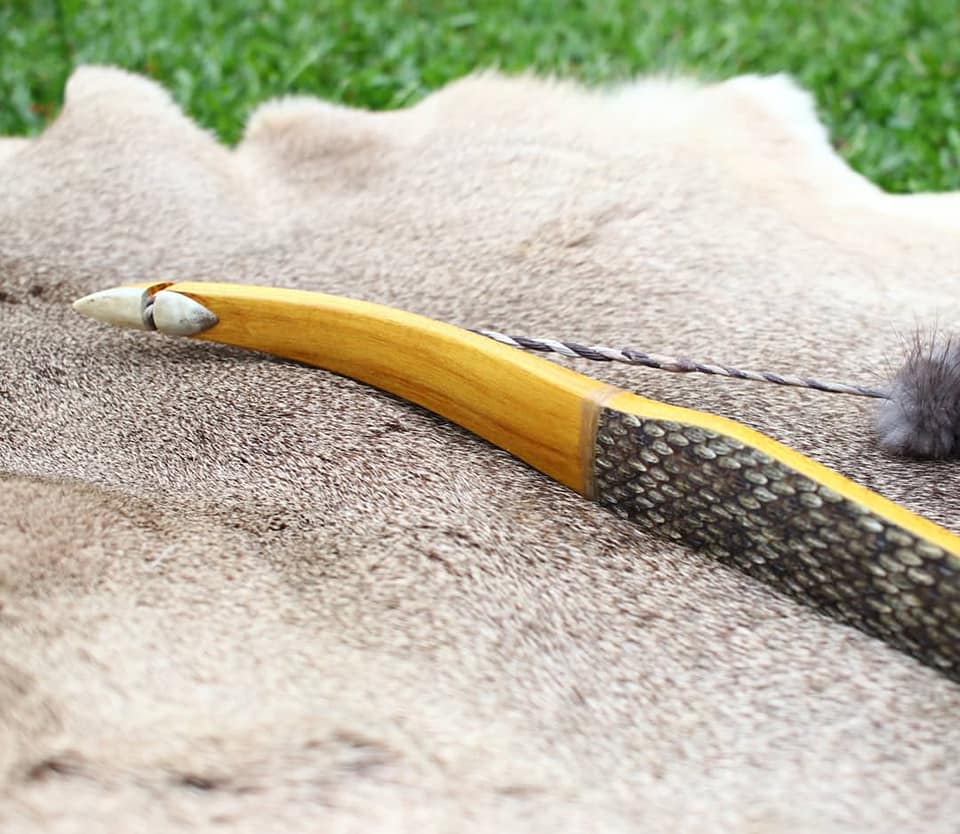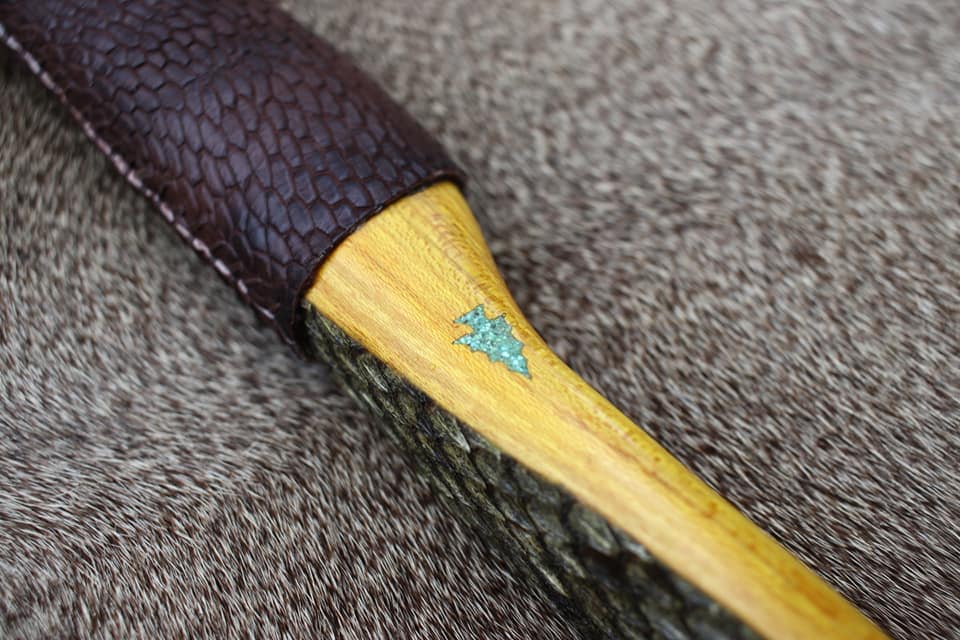 Shown Below with DiamondBack skins, Bison horn Tip Overlays, and Black Beavertail Handle wrap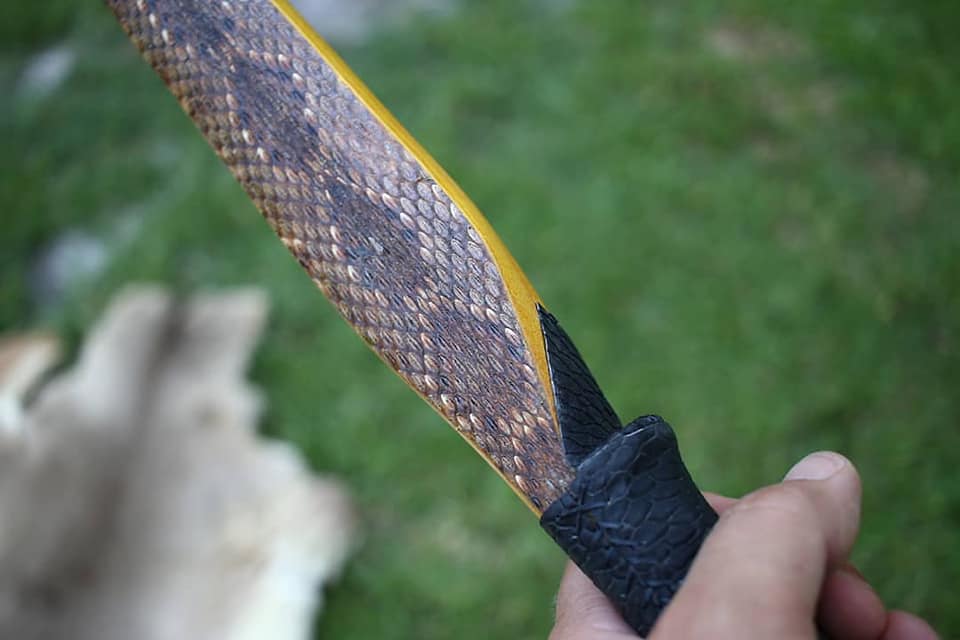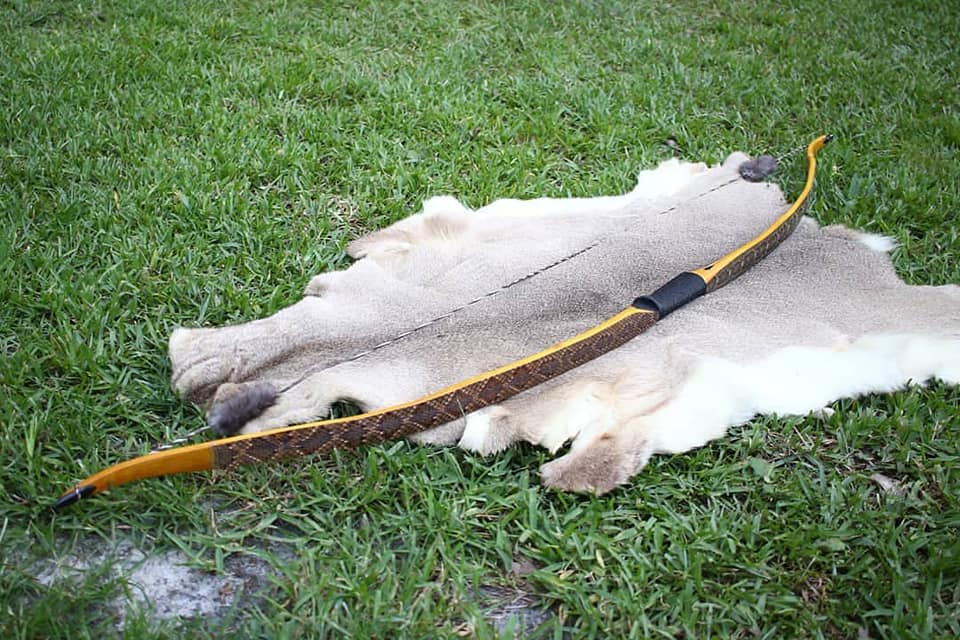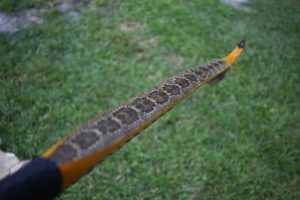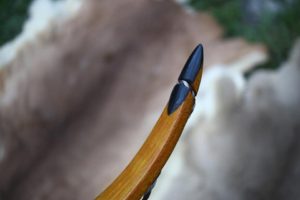 Shown Below with Bison horn tip overlays and Light brown leather handle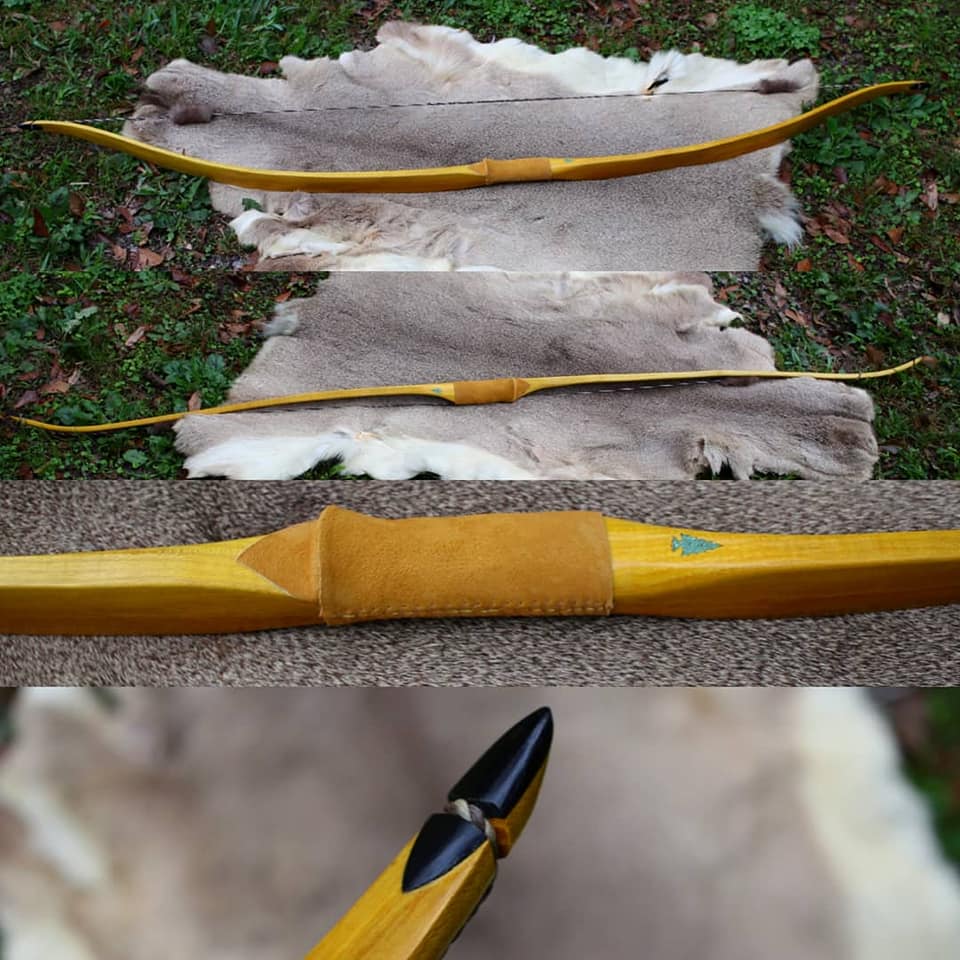 Timber rattler Skins and Antler Tip Overlays shown below.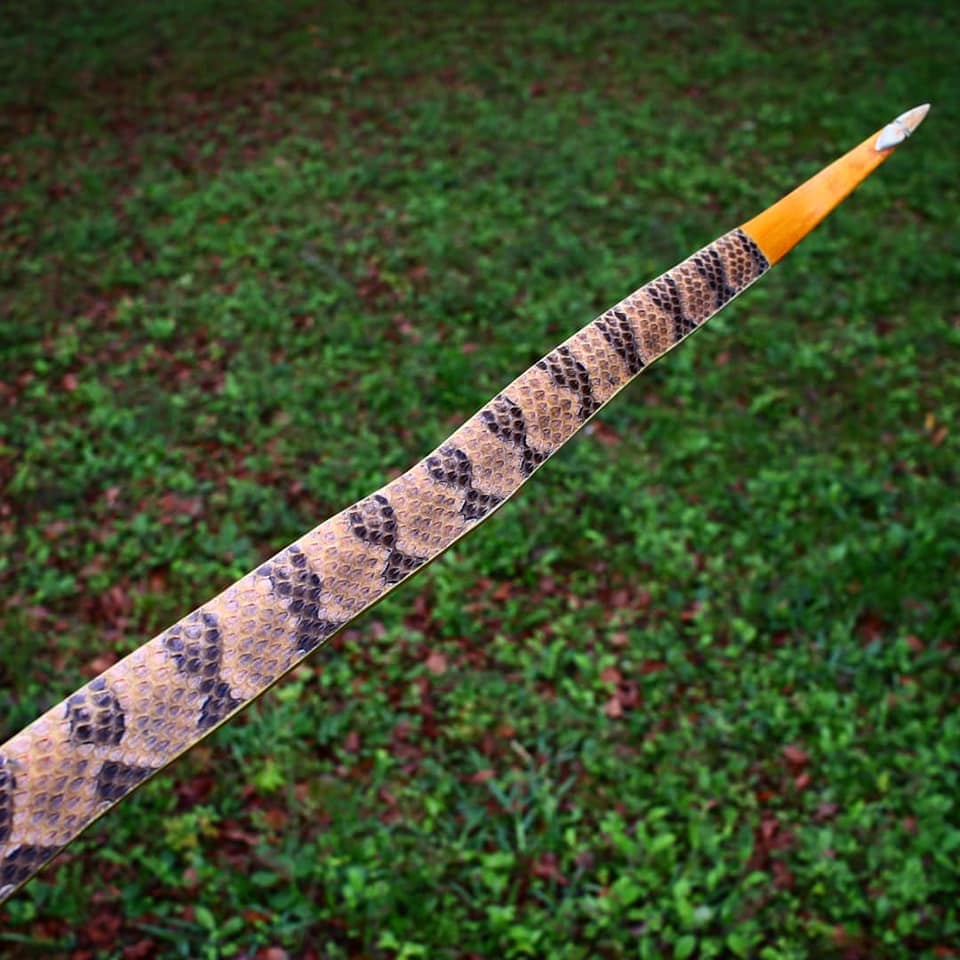 Shown Below with Black Beavertail handle and Antler tip overlays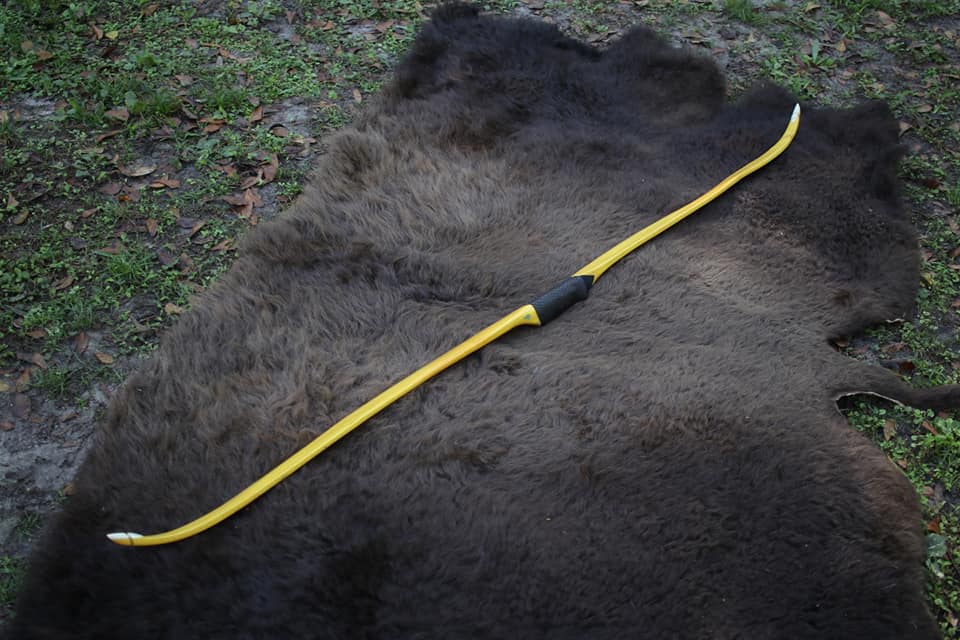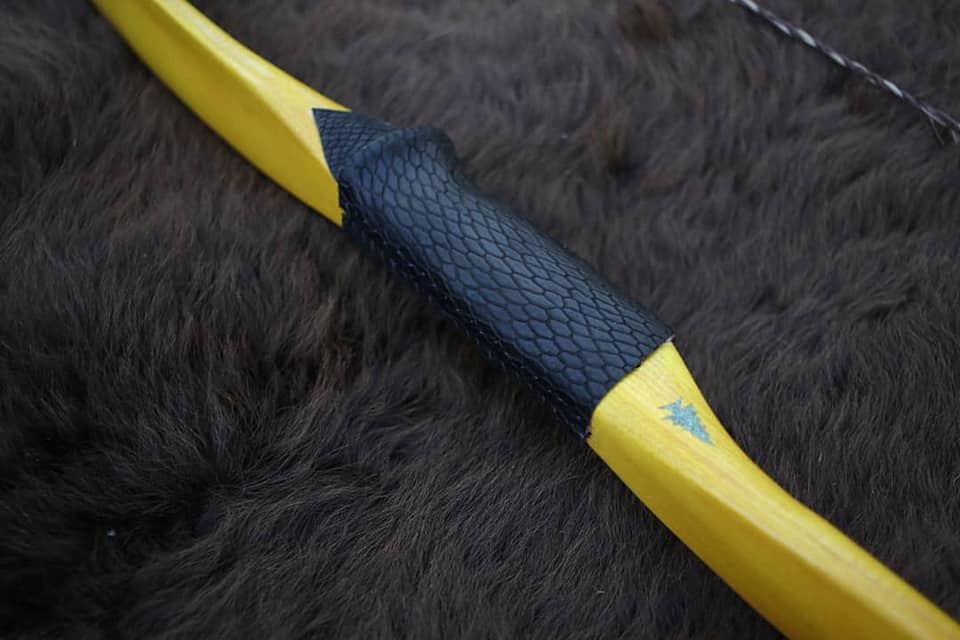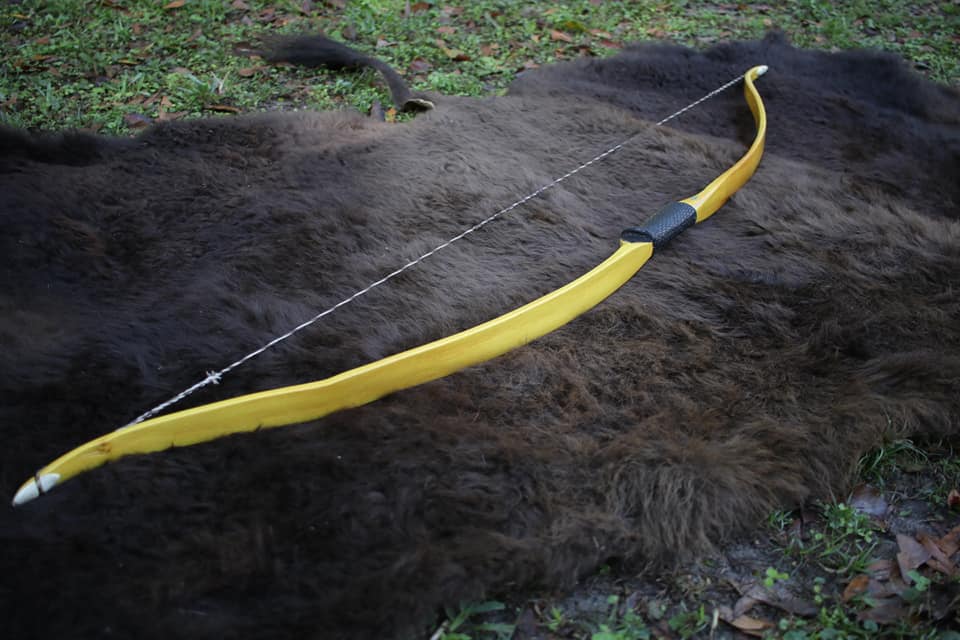 Shown Below with Moccasin Skins, Buckskin handle and Antler Tip overlays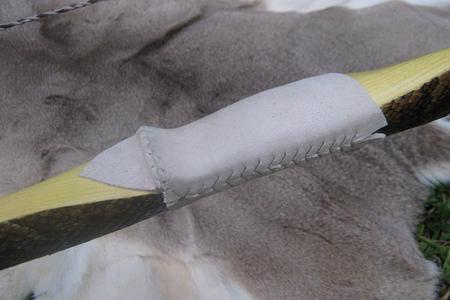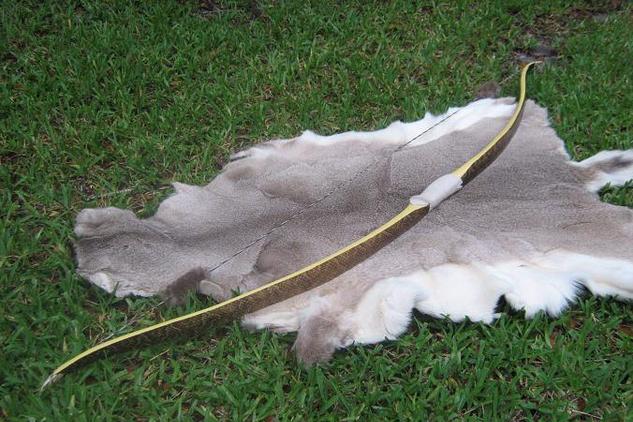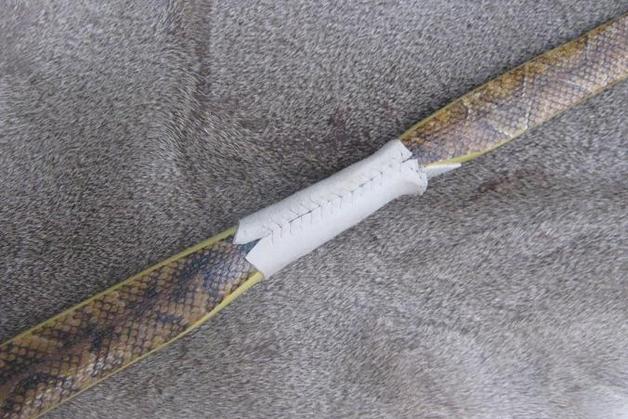 Bow lengths depend on the draw length it is built for. Longer draw lengths require a longer bow.
Approx. bow length per draw length (You must know and understand the importance of draw length. call for help)
28″ draw – approx. 66″ long
25″ draw – approx. 60″ long
26″ draw – approx. 62″ long
27″ draw – approx. 64″ long
29″ draw – approx. 68″ long
30″ draw – approx. 70″ long