Why buy  Gill's Primitive Archery points?  When you buy from me, you are getting proven and guaranteed reliability.Are there points out there that are cheaper? You bet there are. When it comes to points, you get what you pay for.  After years of dedication and proven success, customers who purchase my points have 100% confidence that if put through the vitals, my points are going to deliver devastating results time and time again. Why? I do this for a living, and I kill big game every year with my points. Why would you gamble on success just to save a couple extra dollars?  Plus, once you're successful, I'll send you a brand new point for free with my Point Rewards Program!
There are thousands of Flintknappers out there, 98% of which never actually hunt with their points and have no idea what size and sharpness it takes to reliably kill big game. Take the worry out of the equation and get it right the first time.  Ready to purchase?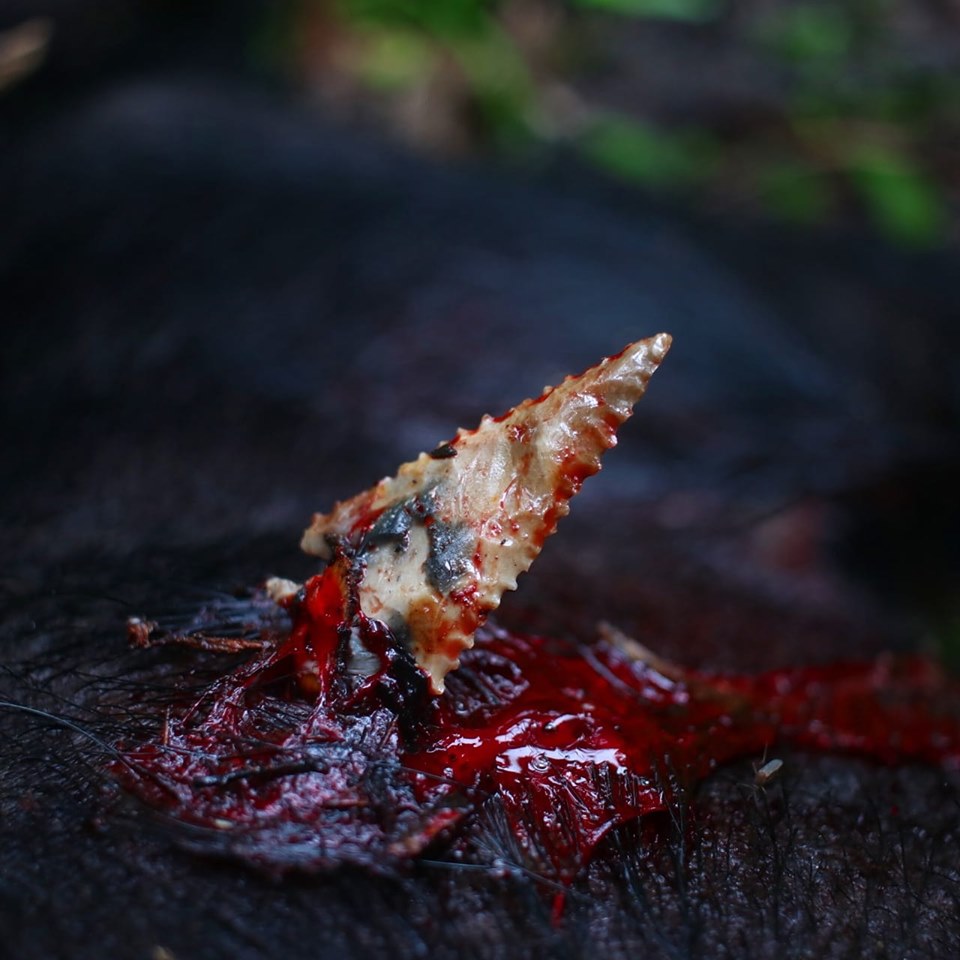 I have a lot of experience in is area and can save you a lot of money in stone points by eliminating trial and error. I can give ideas on how to haft them effectively and how to keep them sharp. If you have any questions or concerns you just email me and I will answer your questions. twistedlimbs83@yahoo.com
Remember one thing, the arrow kills the deer, not the bow (although a heavy bow helps!). You can shoot the best bow on the market but if you arrows are poor quality or your arrowheads are dull or too large, your going to be disappointed in the final results. I've done this, stone points are my passion, if you want to have a good experience with shooting stone, talk to me first! I want everyone that shoots my points to be successful, It is MY pleasure to help you succeed!  I have tried to simplify my stone point page and make them easy for you to get the right points for your bow.