Description
If you trust my judgement to build you a good looking stone knife with an antler handle with the pedicle, then this is where you can order one.   Below you will find sample pictures of my work, but all these ones are already sold pieces. Knives ordered on this page will be built in the same general shapes and sizes.  While every piece of rock and antler is a bit different, you can choose the general theme of wanting a lighter or darker colored antler handle, and also the choice in Stone.
Red&Black obsidian
Black Obsidian/dacite
Grey/Brown chert (flint)
Agatized Coral shown at bottom of page.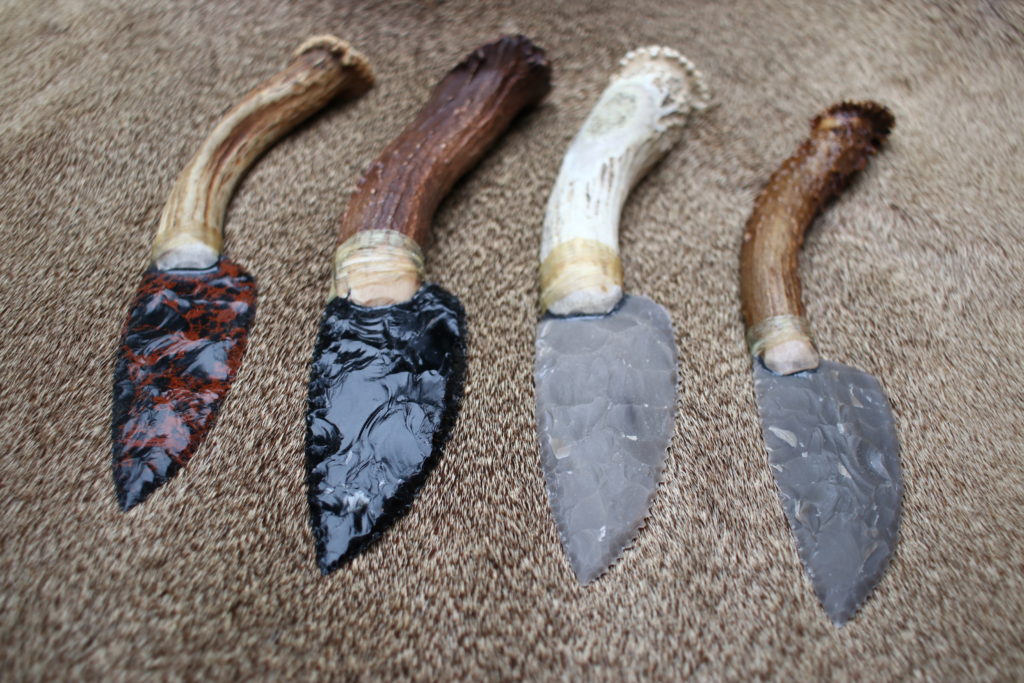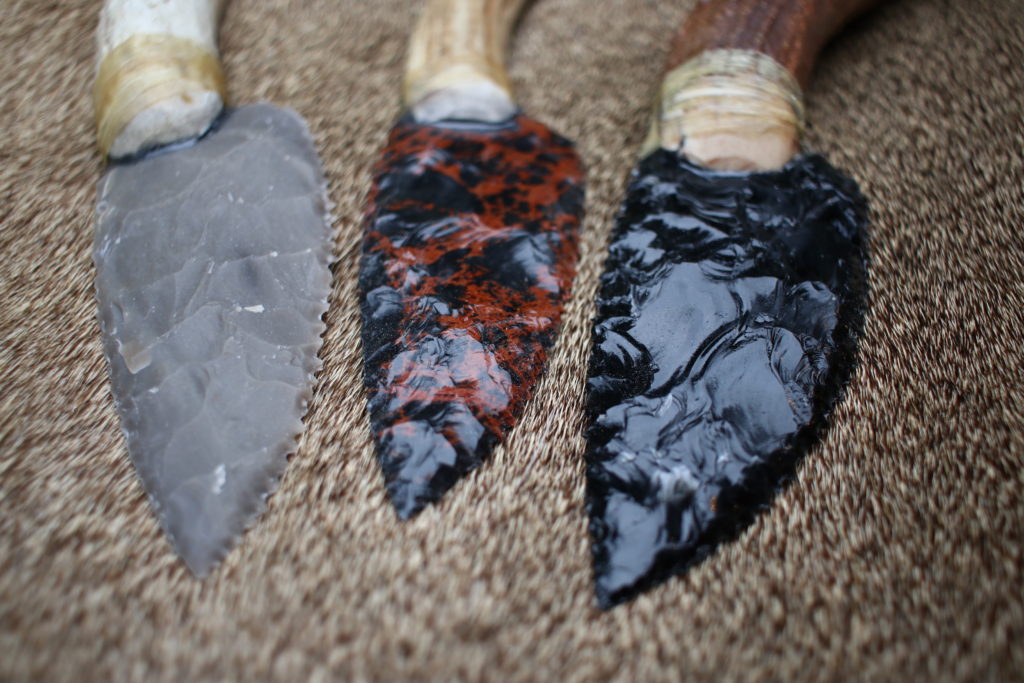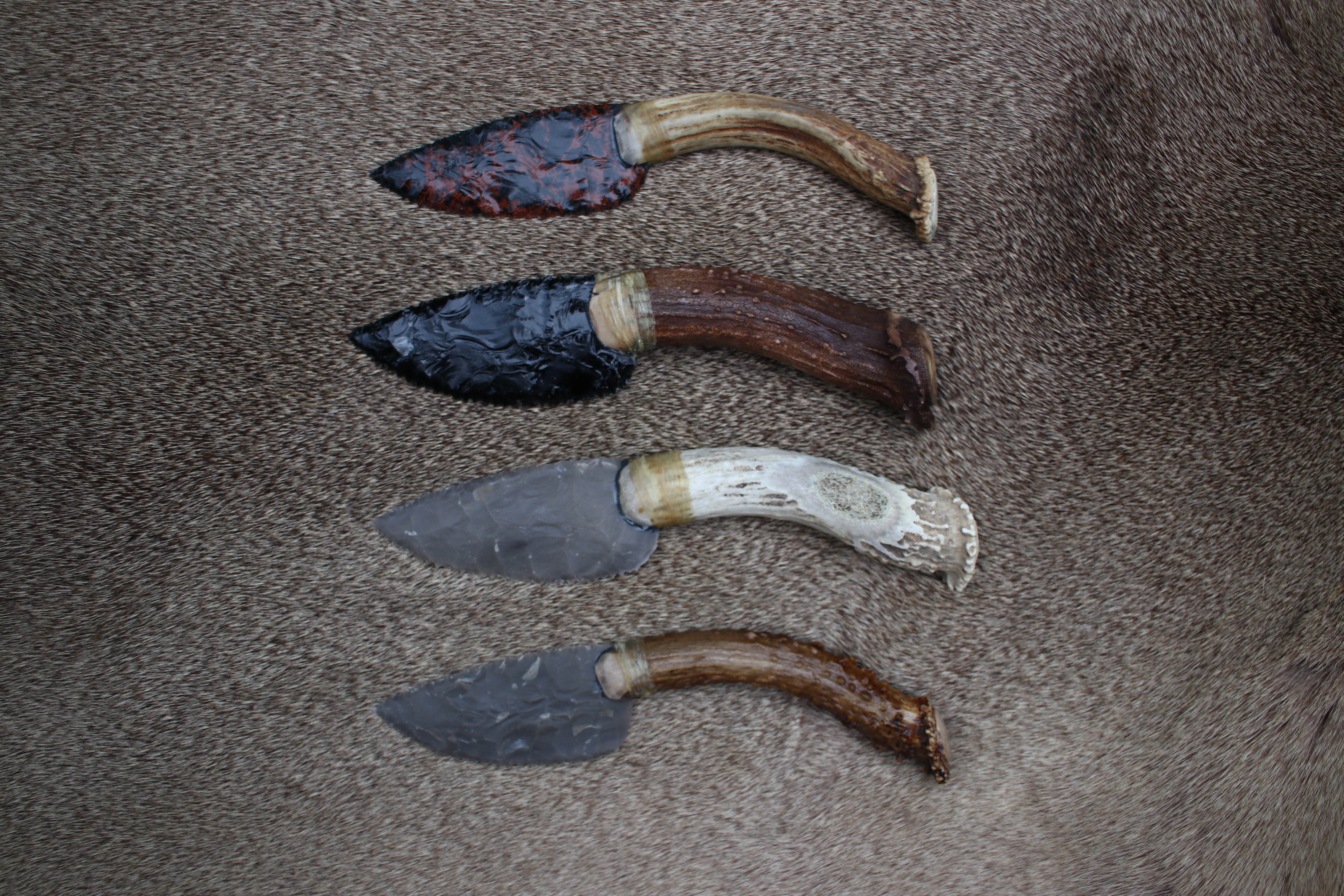 Chert Shown Below
Agatized Coral Option is shown below. Both this model of knife and the Bison Skinner knife are shown to show some of the different colors found in this 1.5 million year old fossilized coral. This material makes a very nice functional knife as well as looks very good. Colors will vary, but typically you'll see reds, orange, white, and maybe a little blue or green. Colors reveal themselves with every flake that is removed so it's not easy to know what colors the blade will have until it is finished.