On the sub-navigated menu options as shown below, you will find Clearance Deals that HuntPrimitive is no longer going to be carrying and is liquidating old stock (Many currently from the HuntTraditional branch). This is a great place to pick up a few great deals while the supplies last.
If you are having trouble with the menu (on your phone), follow the pictures below to see how to navigate the website
Click the menu in the upper left corner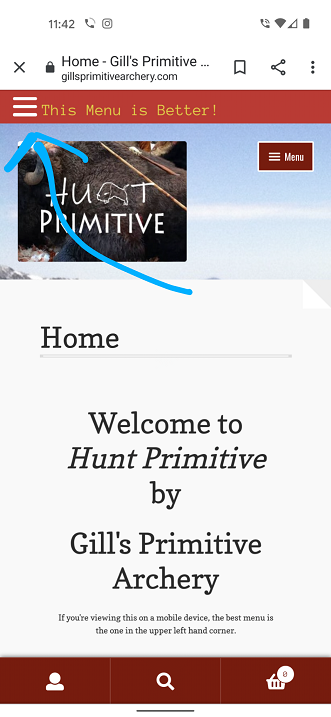 Then Click the Little Arrow circled below at whatever you would like to see more of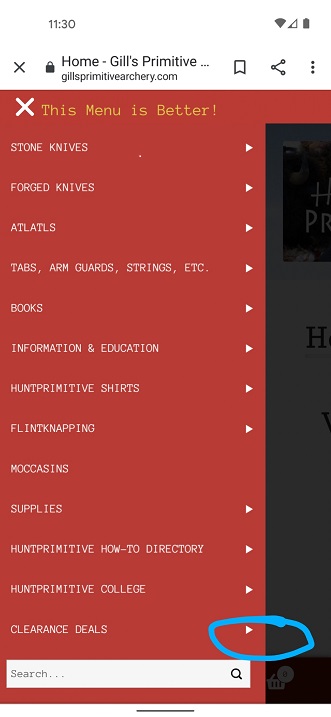 And that will drop down the subnavigation menus for each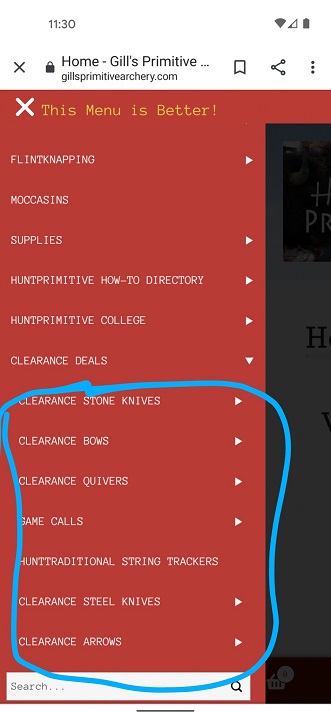 Sometimes there are more arrows and options, and others you can click right on the page to open them up.