Description
These "Bison Skinner" Dalton knives are designed much like the knives/saws of Paleo, Transitional Paleo, and Archaic peoples. They are 2 sided blades hafted with real pitch and sinew into your choice of a rustic bone handle or a natural wood handle. While they certainly look good, these are not polished and finished handles like more display pieces. These err on the side of authenticity.  I personally recommend flint, chert or coral for actual use but dacite and obsidian do work as well, they just dull a bit faster because the edge isn't as robust.  Below are sample pictures of what they will generally look like. Bone and wood handles are natural so they will vary slightly.  We used these knives in conjunction with sharp incision flakes to skin a Bison.
Chert/Flint  on a wood handle shown below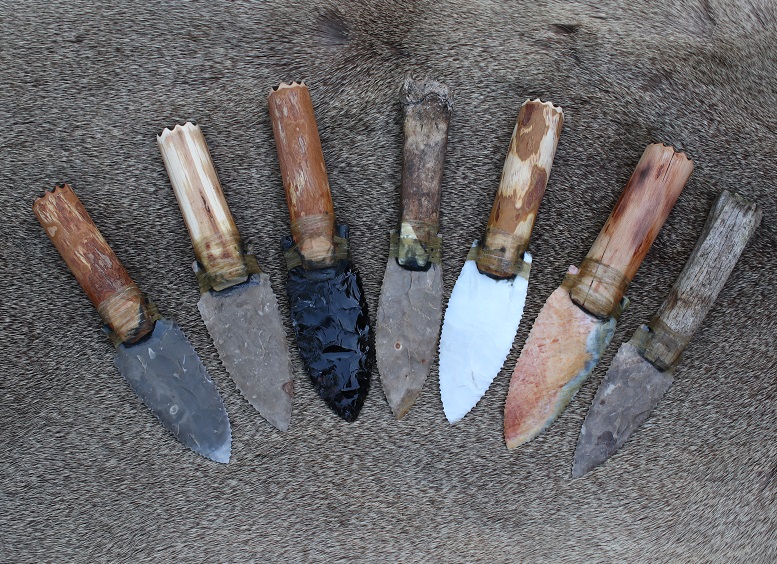 Colorful Agatized Coral option shown below. Agatized coral is 1.5 million year old fossilized coral from when Florida was covered by ocean. The Coral we use in this Artisanal Version of the Bison Skinner is both a great working and great looking option. Most of our coral knives have any varieties in color ranging from orange, red, blue, white, and multiple combinations of each. Each one is certainly different, but an example is shown below.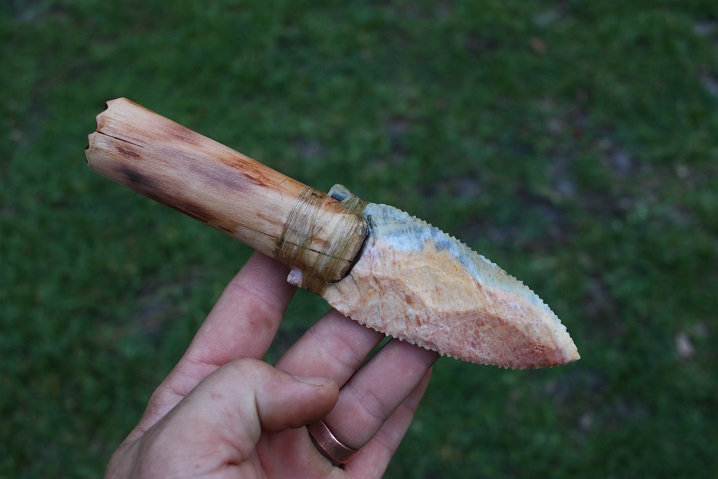 Agatized Coral blades on Wood and Bone handles shown below