Description
Edwards Plateau Chert comes in a few different varieties. We currently have the Premium Georgetown chert/flint variety in stock.  It is known to be the best chert for Flint Knapping and is the exact same rock Ryan Gill uses to make his Flint/Chert Scary Sharp hunting points. These boxes of hand sorted spalls and flakes are ready to knap upon arrival. Most Georgetown knaps perfect in its raw form, but anything that needs heat treated has been heated to perfection to ensure the best box of rocks possible.
Sold by the pound/box not by the piece.  These are priced to include flat rate shipping anywhere in the USA so you will not be charged any additional shipping on rock orders. (shipping will still be calculated for additional products purchased)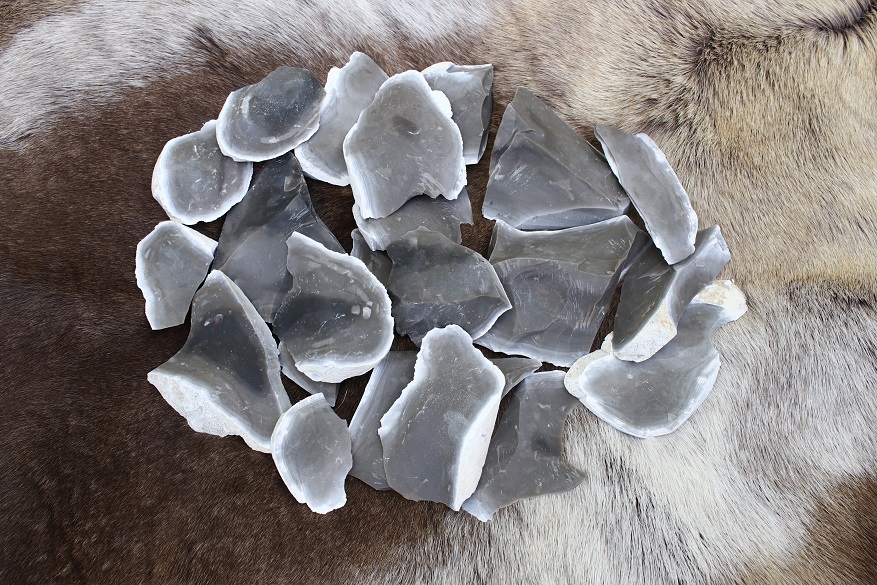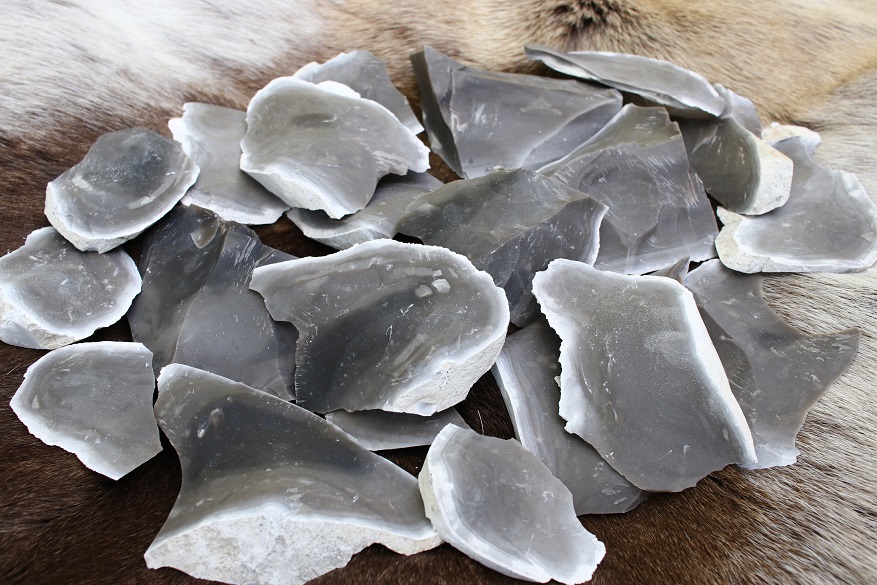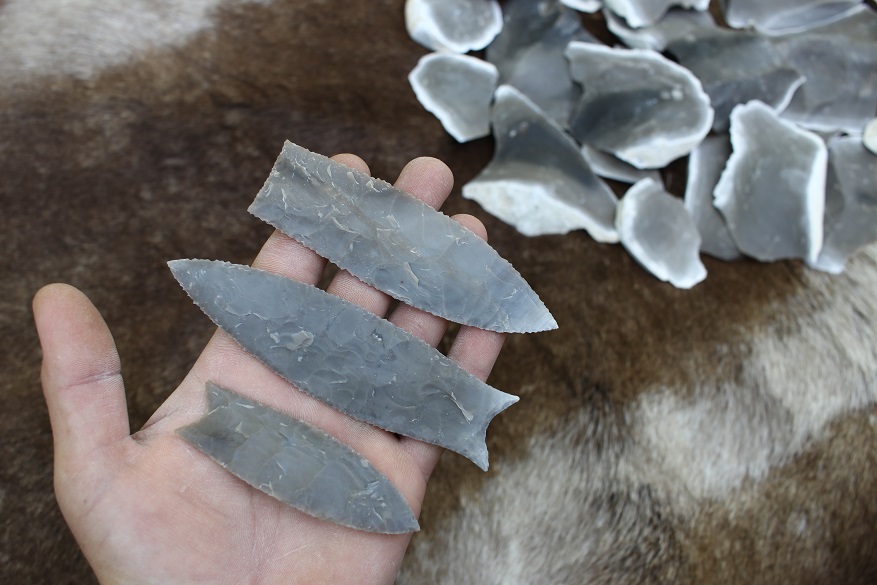 We specifically call it "Premium Georgetown chert/flint" because this rock isn't collected on the surface. It comes from deep underground safe from UV exposure and freeze cracking. If there was ever a rock to be known as a premium rock for flint knapping, it would be this Georgetown, and also Obsidian! There are very few pesky crystal or fossil inclusions. Georgetown is very consistent throughout the rock and one of the most predictable stones to work. Ancient people even in the paleolithic period in North America travelled great distances to collect and use the very high quality rock of Edwards Plateau. Artifacts made from this type of stone have been found in association with Mammoth, Mastodon, and Bison Antiquuis kill sites. When asked what rock is best for new knappers, Premium Georgetown is always top on our suggestion list.  
A common question asked is, "What is the white stuff on the outside?" That is known as cortex which is the thin layer of limestone encasing the chert. Some cortex layer are quite thick and troublesome, but not Georgetown. The cortex on Georgetown chert is very thin and can easily be knapped through with very little issue. Even very thin flakes of Georgetown with half of the flake covered in cortex are still great for knapping. This rock is truly Earth's gift to early (and modern) flint knapping humans.