Description
Tanned Red Fox skin lined with Bison Hide to make a sturdy and fashionable quiver. These are Hand crafted in the HuntPrimitive shop and are the same as the ones featured in Ryan Gill's HuntPrimitive Videos. Each skin is slightly different which allows these to be built one at a time without a pattern to create unique pieces while still maintaining a constant reliable theme.  Each quiver also includes an adjustable strap. Internal lengths average about 27 inches and fit most longer arrows (30 inch arrows with broadheads) (arrows not included) . In the event that the case is too deep, you can simply take up space in the bottom by inserting a rag or piece of leather.
We offer  Plain version without any beading or knife sheath, a fully dressed version with bead strips on the straps as well as pony beads and sandcast beads on the fringes, however our most valuable add-on is without a doubt the fully functional stone knife (Bison Skinner) and attached Bison hide sheath. This keeps a knife attached to your quiver for a very convenient hunting package.
(The side worn dictates the direction the show side faces. Right side shown below)
fully dressed version with beads and sheath shown below.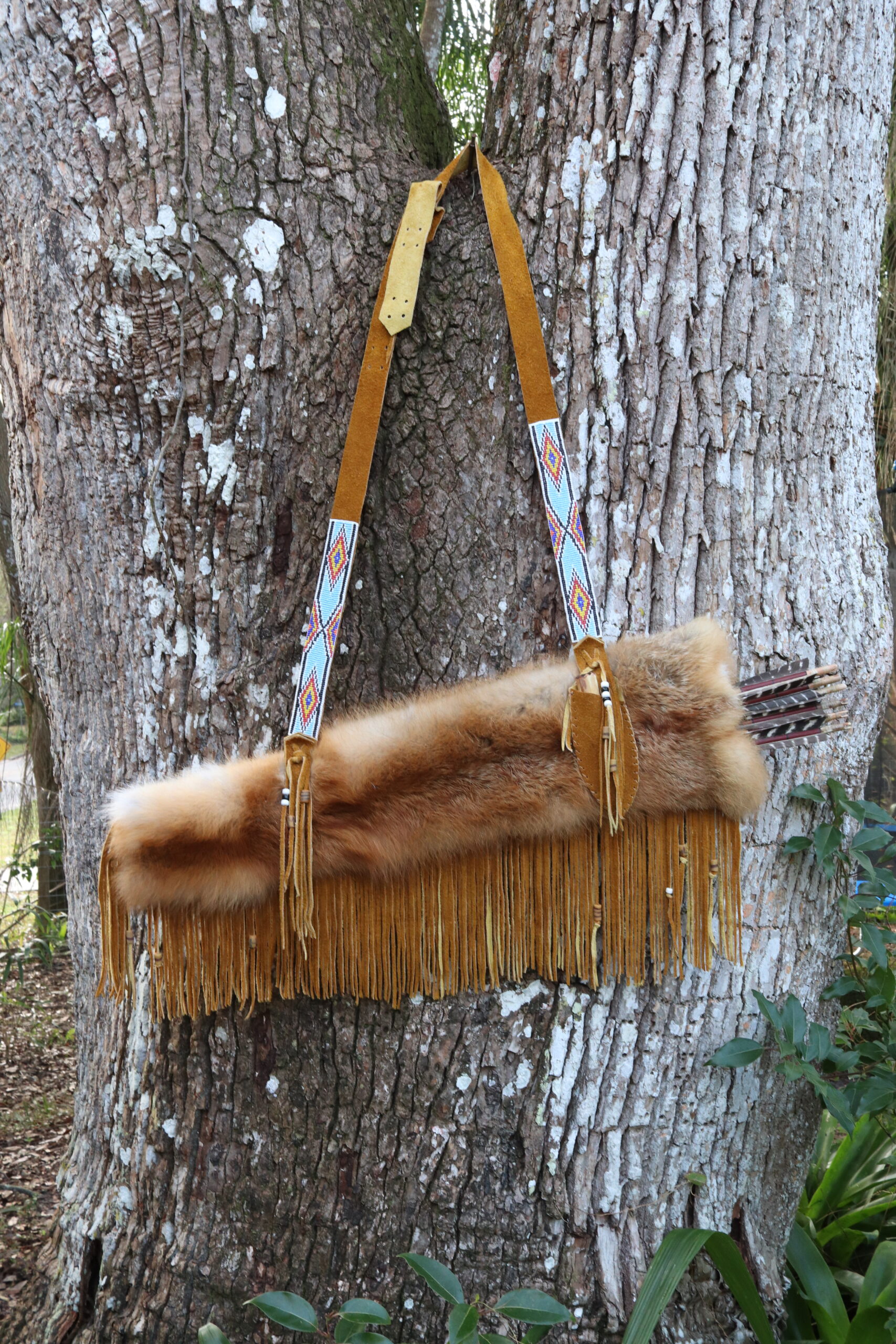 Plain version shown below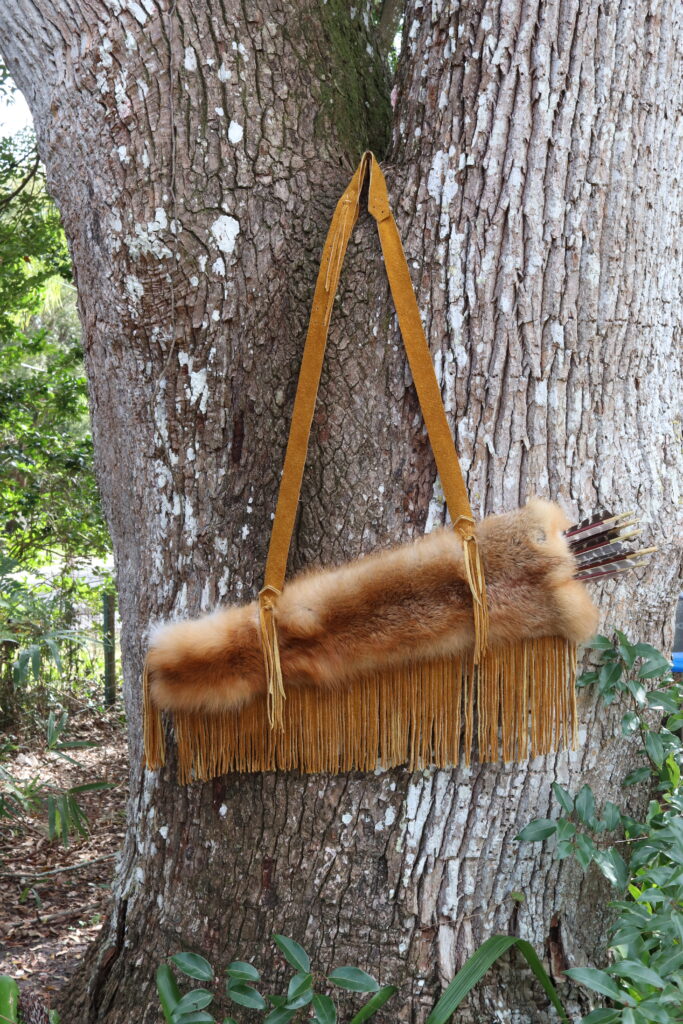 Optional attached knife and sheath combo shown below.