Description
One of the most Identifiable names in Native American archery are the Cherokee. This style of bow is modeled after a style common throughout the Eastern and South Eastern regions of North America. A classic D shape, wider Diamond shaped nocks, more parallel designed limbs, and a simple braintain wrapped grip with no arrowshelf.  It is the quintessential primitive style of bow shot east (and even west in many places) of the Mississippi.  Bows made by Ryan Gill are both very authentic in design, but also extremely reliable.  We currently offer it in 2 options of Hickory and Osage wood, made from natural staves of wood, no laminations or lumber are ever used here at HuntPrimitive. The Hickory versions are most often tempered/hardened on the belly as seen below
These Cherokee Inspired pieces are built to an extreme standard of working perfection, however they are intentionally left with a few subtle primitive finish nuances as to not detract from the authentic appeal of this style of primitive bow.   These bows come with a dacron string twisted in a tradition cordage twist pattern, or with a more modern flemish style with fur silencers. With this style some natural deflex or string follow is normal and consistent within authentic bows. For true hunting applications with stone projectiles, we recommend draw weights between 55-65 pounds to extract the best hunting performance from this style of bow.
Built to the highest standard in old world craftsmanship, Bows built by Ryan Gill come with the guarantee to be the longest lasting, best performing contextual bows available in the world. They are backed by a 5 year replacement warranty and a free-repairs warranty for life. (more warranty information here) Ryan's commitment to the craft is second to none and those that would like to learn more about Ryan as a Bowyer can click this link and read more about the unwavering dedication to being the BEST in the world.
Osage shown below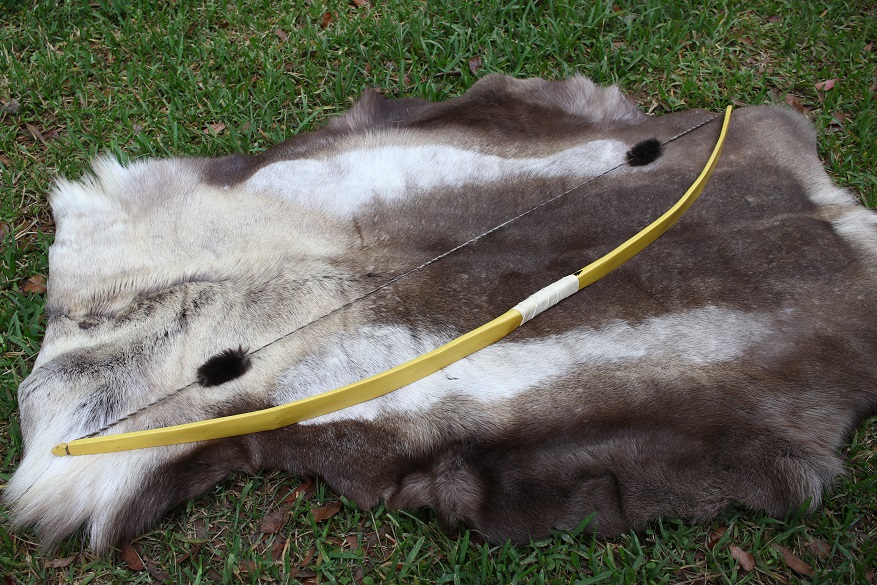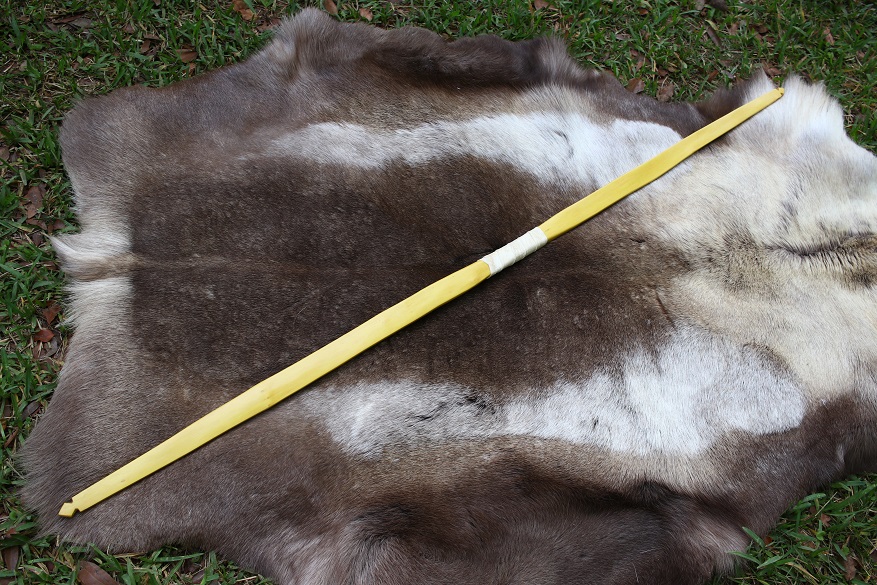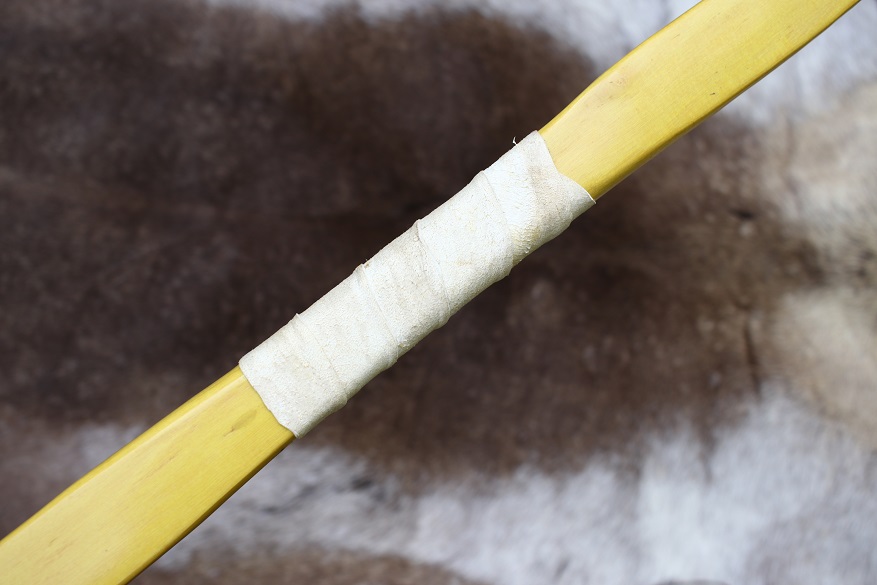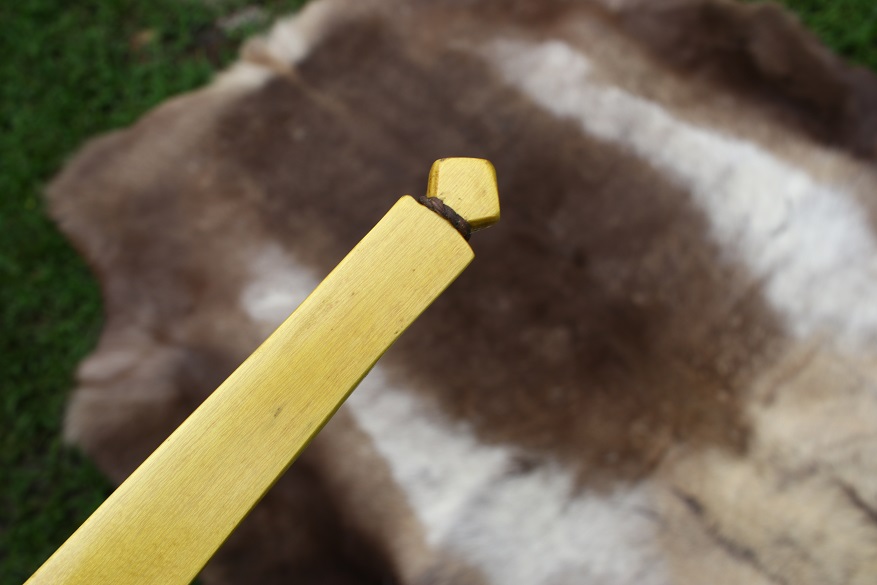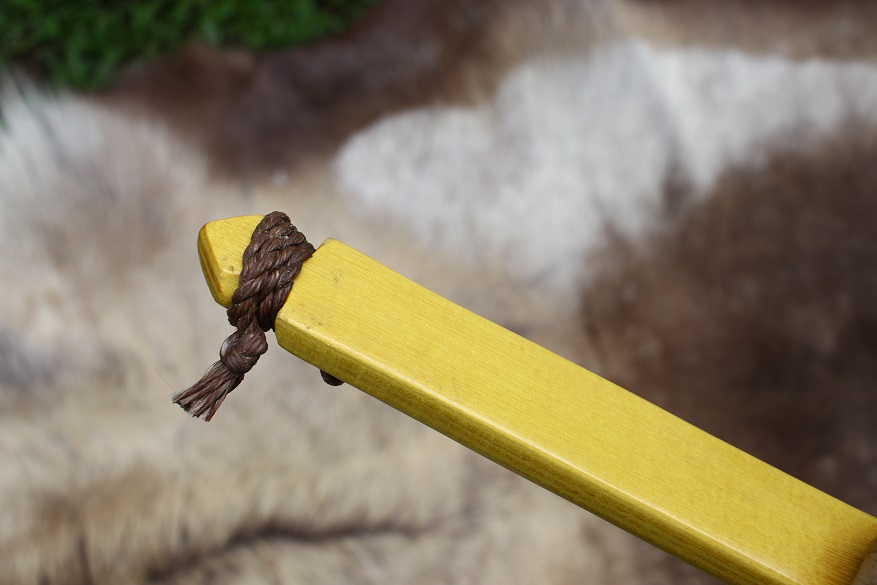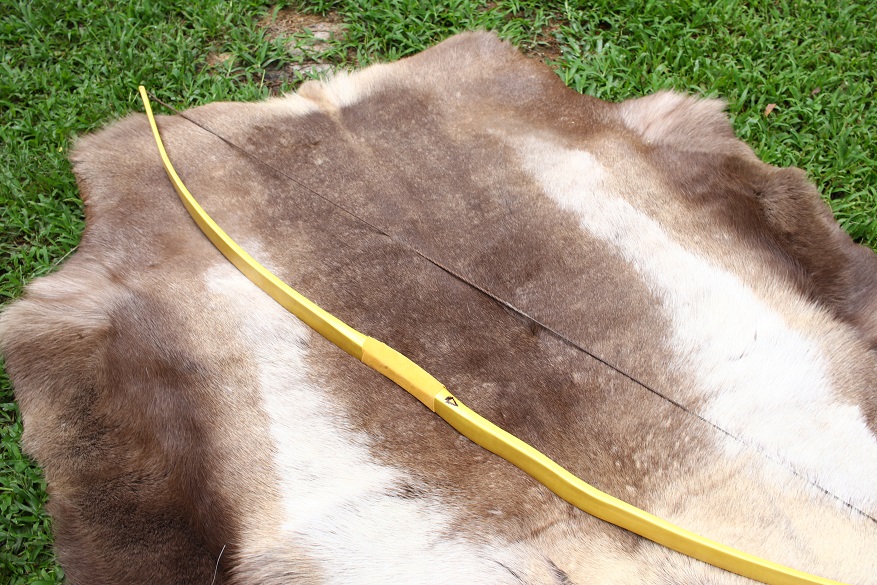 Hardened Belly Hickory shown below.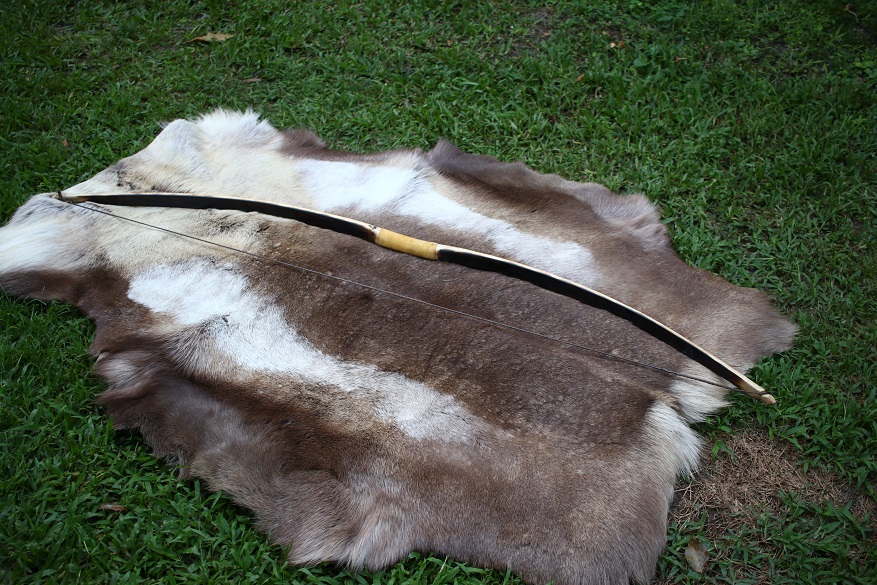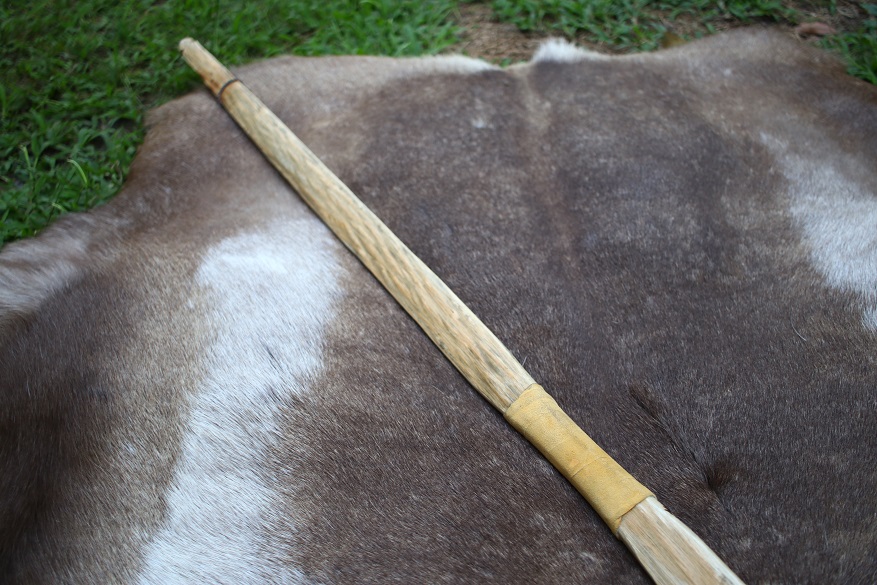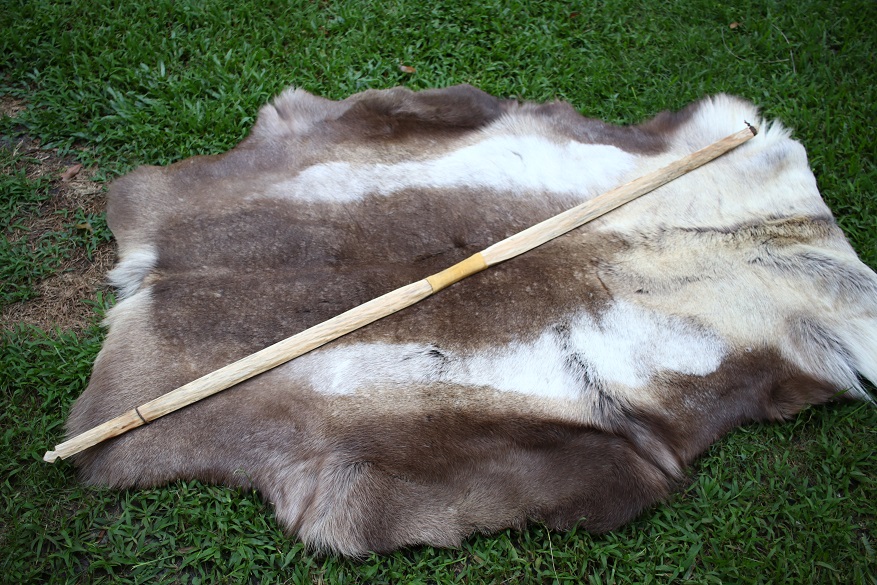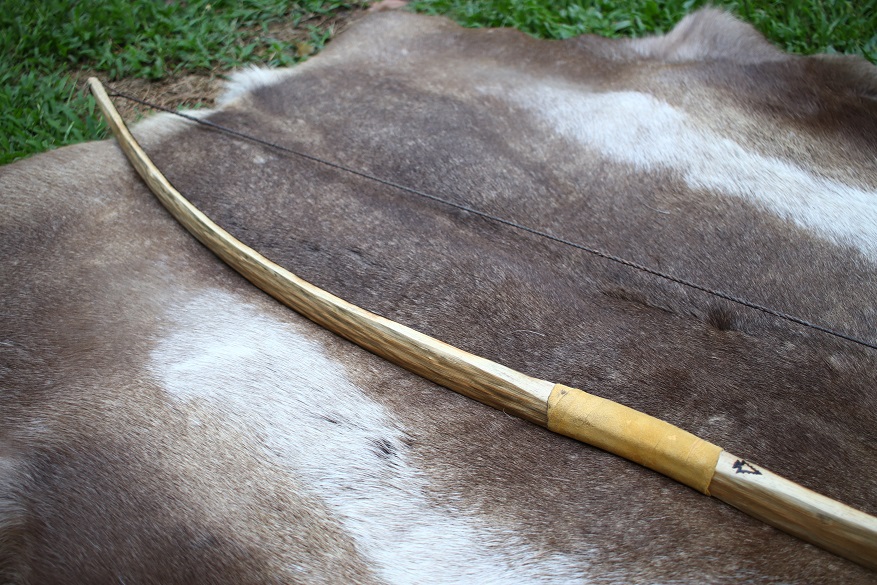 Hickory Model Shown below. *** This one pictured is Ryan's personal hunting bow and shows the age and authenticity these bows take on when heavily used in a hunting application. You can watch this exact bow in action at the bottom of the page.